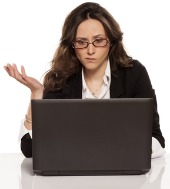 It's springtime. Time for Facebook to put out more privacy changes!
To that end, Facebook on Tuesday admitted to reporters that users are confused about privacy.
Granted, that's not exactly news. Consumer Reports found, back in May 2012, that 13 million US Facebook users weren't using, or were oblivious to, its privacy controls.
I don't know what current numbers are, but I'm betting that things haven't improved much. A 7-year study released in March 2013 by Carnegie Mellon University showed that Facebook users were revealing more, pressured by the Zuckerbergian juggernaut, even though they wanted to divulge less.
What is news is a crop of upcoming privacy changes that should, hopefully, clear things up a bit for the baffled masses.
In addition to announcing the changes, Facebook also drew the curtain back to give the media a look at how it's coming to conclusions about privacy and how it arrived at the upcoming changes.
According to TechCrunch's Josh Constine, Facebook revealed that it's running some 80 trillion privacy checks every day on the back-end to make sure data doesn't get wrongly exposed.
It also runs 4,000 surveys about privacy every day, Facebook told reporters.
In fact, those surveys have motivated the company to begin displaying on-screen descriptions of how its privacy controls work, including audience selection options on status updates and sharing.
One of the new privacy features is the blue privacy dinosaur, a cartoony T. Rex that sometimes reminds users if they haven't changed their privacy settings in a while.
According to Brian Fung at the Washington Post, Facebook is also rolling out some new features that will hopefully help users understand who we're sharing content with, and how, in turn, their sharing behavior affects us.
We've already seen some of those changes, such as the blue privacy dinosaur. Others are due to be released in coming weeks.
Here's a quick recap of the privacy changes:
Cover photos can be made private: Facebook is letting people set old cover photos to be visible to a specific audience. Previously, they were public by default, the same as our names and profile photos. This change is coming in a few weeks.
Clarification of what happens when a friend shares your content: Facebook will explain that the share will only be visible to mutual friends. The Washington Post coverage shows what that will look like.
In-line privacy selector that explains exactly who's seeing status updates: This will explain who will see posts when they're set to "public" or "friends". A new dropdown menu will contain clearer descriptions, such as "Anyone on or off Facebook" and "Your friends on Facebook."
More visible sharing settings: Facebook is already putting the audience selector in a more visible spot on its mobile app, for example. Once down near the keyboard, Facebook has pulled the little icon up near the top, so it looks similar to the address line in an email editor – see the Washington Post article for a visual.
I like how Naked Security's Lee Munson, in writing up Facebook's new privacy dinosaur, recently referred to the relationship between users and the Book of Face as "interesting."
I would call the history of that relationship – wait! Here's that timeline, right here! – something between Rock Em Sock Em Robots and the twisting cyclone of privacy demolition, but maybe that's just me.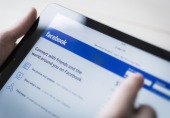 At any rate, for advice on staying safe and secure on Facebook, check out Naked Security's 5 tips, and after those whet your privacy appetite, keep feasting on 5 more nuggets.
Hopefully, Facebook's new changes will be for the better.
Hopefully, the changes will get more of us to understand how the privacy settings work, will put them in spots where we're more likely to see them and use them, and fewer of us will be oblivious to their existence.
If it turns out otherwise, we'll be sure to let you know. Follow us by liking our Facebook page, and we'll keep you apprised of all things Facebook – dinosaurs, privacy glitches and all.
Image of confused and Facebook courtesy of Shutterstock.