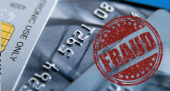 A key member of a gang that trafficked stolen and fake credit cards faces a long spell in jail after pleading guilty to federal racketeering charges.
The defendant, Cameron Harrison of Georgia, US, was part of a large card fraud gang associated with the Carder.su website, believed to be responsible for around $50 million (£30 million) in losses around the globe.
Carder.su itself was described in court papers as:
A criminal enterprise that existed to enrich its members and associates through acts of identity theft and financial fraud, including, but not limited to, acts involving trafficking in stolen means of identification; trafficking in, production, and use of counterfeit identification documents; identity theft; trafficking in, production, and use of unauthorized and counterfeit access devices; and bank fraud; and whose members interfere with interstate and foreign commerce through acts of identity theft and financial fraud.
Harrison originally pleaded not guilty but subsequently changed his mind, despite not receiving any kind of plea agreement.
According to the court documents, Harrison was associated with the Carder.su organisation from 13 June 2008 and went by the nickname of "Kilobit".
He is said to have purchased counterfeit identification documents as well as compromised payment card data from Carder.su vendors and other members.
According to prosecutors, an examination of Harrison's computer and email accounts revealed that he had some 265 compromised card details in his possession – having any more than 15 unauthorised access devices constitutes racketeering activity under US law.
In all, he has been indicted for two counts of racketeering and one of making and selling fake identification documents.
For the racketeering he faces up to 20 years in jail and/or a fine of up to $250,000 (£150,000) for each of the two counts. The production and sale of false identity documentation carries a maximum penalty of 15 years in jail and/or a fine of up to $250,000.
Additionally, the government is looking to secure an order that Harrison should pay restitution of over $50 million, jointly with other co-defendants, as set out below:
American Express – $3,299,210.90
Discover Financial Service – $2,202,429.00
MasterCard – $15,496,221.00
Visa Inc. – $29,895,305.45
As the total losses exceed $50 million, and involve over 250 victims, US guidelines dictate that Harrison's jail time is likely to be nearer the maximum permitted under law.
In addition to Harrison, over 50 other individuals have been charged over their association with Carder.su since the site was broken up by authorities in 2012. The first to stand trial was David Ray Camez in December 2013 who may have been the first cybercriminal to be convicted under the Racketeering Influenced Corrupt Organizations Act (RICO).
Eight other members of the group have also pleaded guilty but many more members of the Russian-based site remain either anonymous or otherwise at large.
Image of credit cards and stamp courtesy of Shutterstock.