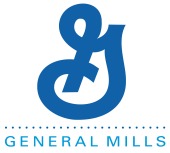 Want to save 50 cents on your cereal?
Better watch out. Downloading that coupon or even clicking "Like" on the cereal maker's Facebook page could cost you the right to sue the company, given the direction US companies are taking.
How did that come about?
As the New York Times reports, the US Fortune 500 food company General Mills is perhaps the first company to impose a new legal stricture, what's known as "forced arbitration", on consumers.
Specifically, General Mills quietly amended its website language recently to alert consumers that they give up their right to sue the company if they interact with it online in just about any way, the NYT reports.
At the heart of this change is that General Mills did, in fact, face a lawsuit.
The company makes the breakfast cereals Cheerios, Trix, Wheaties and Chex, as well as brands of baking mixes such as Bisquick and Betty Crocker.
It also takes things like pears and turns them into food-like things.
That includes, to borrow from Huffington Post's descriptions, pliable, waxy sheets and explosive juice-filled pellets, in neon colors, sweetened by substances cooked up in a lab and most certainly not found in nature.
On 26 March 2014, a California judge refused to dismiss a case brought by two mothers who contended that such products are not, as General Mills markets them, "natural", given that they contain processed and genetically engineered ingredients.
Soon after the judge's decision, on 2 April, General Mills changed its terms.
This is what the company wrote in a bar across the top of its home page:
We've updated our Privacy Policy. Please note we also have new Legal Terms which require all disputes related to the purchase or use of any General Mills product or service to be resolved through binding arbitration.
The new privacy policy links to the new legal terms, which outline the binding arbitration that has now replaced the right to file suit, including class action suits.
You can't sue the company, the legal terms state, if you've done any of the following:
Used a General Mills website to receive or access benefits, discounts, content, features, services, or other offerings
Joined General Mills sites as a member
Joined the company's online community
Subscribed to the company's email newsletters
Downloaded or printed a digital coupon
Entered a sweepstakes or contest
Redeemed a promotional offer
Otherwise participated in any other of the company's offerings
All those things are, of course, voluntary, the legal terms continue, but "if you choose to do any of these things, then you agree to be bound by this Agreement."
Julia Duncan, director of federal programs and an arbitration expert at the American Association for Justice, a trade group representing plaintiff trial lawyers, told the NYT that this is the first case she's seen like this, that more are sure to follow, and that consumers subjected to these terms could face a future of not being able to sue a company when its products do harm, as food most certainly has the power to do:
It's essentially trying to protect the company from all accountability, even when it lies, or say, an employee deliberately adds broken glass to a product.
Other companies have instituted similar contractual limitations in offline contracts.
As Mother Jones has reported, car companies have snuck "you forfeit the right to sue us" language into contracts, forced arbitration is standard in everything from employment contracts to cell phone agreements to software licenses, and one hamburger joint even stuck a sign on its door that informed patrons that they gave up their rights to sue just by stepping over the threshold.
But this case of the makers of Fruit Gushers applying such a legal framework to consumers who so much as Like the company's page may be a first.
How realistic is it to think that a court would choose to enforce the new policy if all a consumer did was visit a General Mills website?
Unlikely, but "We really don't know," Scott L. Nelson, a lawyer at Public Citizen, a nonprofit advocacy group, told the NYT.
But, he predicted, we can expect subpoenas for computer hard drives in the future if related cases wind up in court.
Let's hope that courts see how unacceptably broad these legal terms are.
Companies can do a load of harm. People should have the right to hold them legally accountable for such actions – whether it's lying in marketing or something more severe, like endangering people's health.
If you've heard of other companies throwing this type of constricting net over consumers in their legal terms, please share what you've encountered in the comments section below.
Image of like button courtesy of Shutterstock.