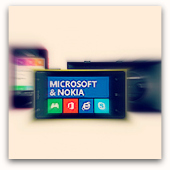 Microsoft's multi-billion-dollar deal to acquire the devices arm of mobile phone maker Nokia is finally done, and smartphones under the name Microsoft Mobile will soon be rolling out of Nokia's former factories.
The acquisition, which will be finalized on Friday 25 April 2014, gives Microsoft complete ownership of Nokia's Windows Phones, including the flagship Lumia.
Nokia's web and social media properties will continue for up to a year under Microsoft, along with the bulk of its manufacturing facilities, Microsoft's General Counsel and Executive Vice President Brad Smith said in a blog post.
According to a leaked letter from Nokia to its suppliers, the company's official name of Nokia Oyj will be changed to Microsoft Mobile Oy ("Oy" denotes that it's Finnish Limited company).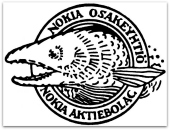 What Microsoft is hoping to get out of the deal is a chance to make Windows Phone the alternative to the iPhone and popular Android devices like the Samsung Galaxy.
Windows Phone 8.1 steps up to the competition with consumer-friendly features such as Cortana, the virtual assistant that is Microsoft's answer to Siri on the iPhone.
Smith said the deal will "accelerate innovation and market adoption for Windows Phones."
The completion of this acquisition follows several months of planning and will mark a key step on the journey towards integration. This acquisition will help Microsoft accelerate innovation and market adoption for Windows Phones. In addition, we look forward to introducing the next billion customers to Microsoft services via Nokia mobile phones.
With BlackBerry falling off the charts, Windows Phone is still a distant third to Apple and Android smartphones, at around 3% marketshare in 2013, but projected by IDC to reach about 4% in 2014 and 7% in 2018.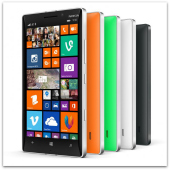 The Nokia Lumia series of devices mirrors the iPhone, but Microsoft also gets the Nokia Asha, a feature phone version of that's really popular in emerging markets, where Windows Phones have taken off.
On top of that, Microsoft is giving away Windows Phone 8.1 to equipment and device manufacturers, in an effort to take some of the OS market share away from Google's Android.
Microsoft's commercial spots advertising the Nokia Lumia series of Windows Phones target the younger, social media and photo sharing buffs, highlighting its 41 megapixel camera and sharing apps.
But it's not just consumers Microsoft is eyeing – industry watchers observe that Windows Phone is poised to make inroads in the enterprise market and presents an attractive alternative to Android.
Windows Phone in the enterprise
Microsoft says Windows Phone 8.1 is its most business-friendly version yet.
It has all the native Microsoft apps built in, for free, on devices with screens smaller than nine inches, and helps Microsoft move closer to a universal OS for Windows PCs, tablets, and smartphones.
Windows Phone 8.1 brings a lot of features that should appeal to enterprise customers who need to meet data security requirements, including full-device encryption, remote lock-and-wipe, app control, secure VPN, and more options for device, app, and certificate management.
Businesses can manage updates from a mobile device management system from Microsoft, or use third party software.
As Timothy Green wrote for The Motley Fool, with Windows Phone 8.1 Microsoft has finally caught up to Google in terms of features, and the growth potential in the mobile market is "significant" (and he's not the only one saying that).
Windows Phone security
Presumably because of its small user base, Windows Phone isn't currently attracting much attention from cybercriminals, but security is obviously still a concern and incidents still happen.
In March, Microsoft's app market – Windows Phone Store – mistakenly approved several fake Google apps before taking them down from the store.
Malicious or phony apps appear from time to time in Google Play, and although Google's system for policing apps in the Play Store has kept malware apps out pretty well, abusive advertising practices have been hard to control.
Microsoft has developed its own program for finding apps that violate its terms of service for advertising, and according to the MIT Technology Review, Microsoft's "Monkey" program uncovered that 1,000 of the Windows Phone Store's 50,000 apps violated the terms.
So, does Windows Phone 8.1 get security right?
Naked Security writer Paul Ducklin says the Microsoft approach, with its locked down mobile OS and closely monitored app market more closely resembles that of Apple than Google's more diverse and widespread Android ecosystem.
Of course, there are security risks no matter which OS you have on your smartphone, including Windows Phones.
If you upload the right file to the wrong person, or lose a smartphone without having encrypted or locked it, or type in your banking password on an imposter site, you may end up in harm's way regardless of your operating system.
Will Windows Phone 8.1 security features help Microsoft make inroads to the enterprise market?
Whatever happens, it's going to be interesting to see how the Microsoft-Nokia integration goes and if the market responds.
Images of Nokia Lumia smartphones and Nokia seal courtesy of Microsoft.