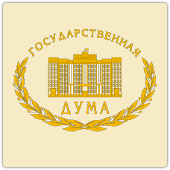 Last week the Russian State Duma, the lower house of Russia's Federal Assembly, passed amendments to anti-terrorism laws, requiring popular bloggers and social media posters to register with a government agency and abide by a raft of rules covering what they say online.
The new regulations demand bloggers with more than 3,000 visitors per day follow similar rules to those covering mass media outlets.
This would include careful fact-checking, avoiding intruding on personal privacy, and following rules regarding promotion of electoral candidates.
Bloggers would also be required to provide their correct name and contact information; in cases where these details are not posted openly online, the government now has rights to demand identifying information from ISPs or website operators.
A system of fines has been set up to punish those shirking their responsibilities of openness under the new laws, increasing for multiple violations and ultimately leading to sites being suspended or shut down.
The term "blogger" is defined loosely enough to cover posting on social media or microblogs, and may even extend to comments posted by others, which account holders would need to police to ensure compliance.
The imposition of the new laws has been widely criticised within Russia, including a detailed opinion post on the government-owned news agency ITAR-TASS, and by human rights groups around the world.
The director for Europe and Central Asia at Human Rights Watch described the regulations as "another milestone in Russia's relentless crackdown on free expression."
Other new laws ostensibly controlling extremism and "unsanctioned public gatherings" were brought in in February and have already led to the shutting down of several sites. One news site, lenta.ru, was forced to dismiss its editor-in-chief and executive director, leading to the resignation of other journalists and the effective shutting down of the site.
Pavel Durov, the founder and CEO of popular social site Vkontakte, often described as the "Russian Facebook", has also been forced out of his job.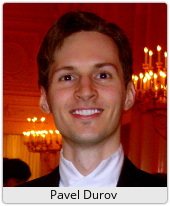 He claims this is linked to his repeated refusals to comply with state demands for information on site users, including membership of groups associated with the Euromaidan movement protesting against government corruption in the Ukraine, which has led to the unseating of government there and ongoing tensions between Russia and the West over the annexation of Crimea.
Durov has fled Russia and claims Vkontakte is now under the control of oligarchs closely linked to the Kremlin and Russian premier Vladimir Putin.
The Russian government insists the new rules are merely intended to ensure bloggers and social posters are held to the same standards as other forms of mass media, but the curbing of anonymity has clear implications for political activists.
The "Arab Spring" was facilitated by social media such as Twitter, and repressive regimes across the world are now well aware of the power of social networks to bring people together to support a cause.
Denying web users the right to anonymity will restrict all sorts of online behaviours, or at least push them out of the mainstream.
The World Wide Web is a global phenomenon, as the name suggests, and any state which tries to separate its part of the web off from the rest will have problems, even with the imposition of massive state-run filtering.
Where the West has done its snooping in secret, at least until the Snowden leaks uncovered details of what was going on, Russia seems to be trying to make sure the people it wants to keep an eye on are kept in full view, hoping that forcing people to make their identities known when commenting online will scare off those whose views diverge from those of the state.
The West is also looking to censor the web, particularly in the UK where government has pressured search engines to filter their results and hopes to curb "unsavoury" content elsewhere.
But pushing dissenting opinions and tastes into the shadows may not be the wisest move.
Repressing free speech does not make difference go away, but merely encourages those who disagree with their leaders to operate outside the law, fostering a culture of lawbreaking.