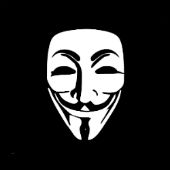 Since 14 February 2013, 15-year-old Justina Pelletier has been held in custody as a ward of the state in Massachusetts, at the order of a Boston hospital that decided her illness was all in her head, aggravated by what they perceived to be medical abuse doled out by her parents.
The public and patients' rights advocates have been outraged over Justina's ordeal, which has entailed strictly limited visitation with her parents, restriction of discussions of her medical issues in front of Justina, plus a gag rule imposed on her father (he broke it in order to tell the media her story; contempt charges were subsequently filed against him).
Last week, on Wednesday, 23 April, that outrage rose to a head and burst into cyber warfare when people affiliating themselves with the Anonymous hacktivist label launched #opJustina.
Anonymous put out a video (YouTube) demanding the girl's immediate release, calling for people to send protests to the judge involved in her case, calling for the hospital to fire the physician who diagnosed medical child-abuse charges against the Pelletiers, and publishing what the group claims are Justina's actual medical orders.
From a manifesto published by Anonymous:
To the Boston Children's Hospital why do you employ people that clearly do not put patients first? We demand that you terminate Alice W. Newton from her employment or you to shall feel [all grammar and punctuation irregularities sic] the full unbridled wrath of Anonymous. Test us and you shall fail.
It wasn't the first threat.
Anonymous claimed responsibility several weeks ago for an attack on the website of Wayside Youth and Family Support Network, the Framingham residential facility where Justina has been living since January under state custody.
Wayside last week said it had experienced limited disruptions of its website.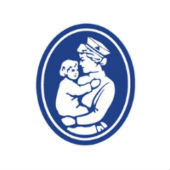 Multiple distributed denial-of-service (DDoS) attacks hit Boston Children's Hospital over the weekend of 19 April and on into last week.
According to the Boston Globe, as of Wednesday, neither the hospital's patient data nor internal systems were compromised.
But the hospital did shut down some pages, the Boston Globe reported.
The pages' shutdown resulted in some patients and medical personnel not being able to access their online accounts, check appointments, or access test results and other case information.
The Globe notes that there's no direct evidence linking Anonymous to the DDoS attacks against the hospital.
By as of Friday morning, YourAnonNews – which has 1.24 million Twitter followers – posted an update urging Anonymous members to back off from the attack, given the nature of the organisation they were cyber-beating up:
To all the "Anons" attacking the CHILDREN'S HOSPITAL in the name of Anonymous via Op #JustinaPelletier – IT IS A HOSPITAL: STOP IT.

— Anonymous (@YourAnonNews) April 25, 2014
…a plea that was met with Anonymous-esque scorn such as this:
@MuslimPrepper @YourAnonNews hospitals are pretty [f*cking] crooked just like the rest of the cogs in the medical industry.

— davearchy (@davedriscoll) April 25, 2014
According to her family Justina had been receiving treatment for mitochondrial disease at Tufts Medical Center. When she came down with the flu, Tufts doctors advised Justina's parents to take her to Boston Children's Hospital.
There, Dr. Newton decided that Justina had been misdiagnosed. She really had somatoform, a psychiatric disorder that causes physical ailments, the physician decided.
Her parents protested a plan to remove Justina from her treatments for mitochondrial disorder in favor of psychiatric treatments.
When they tried to discharge her to take her back to Tufts, they were slapped with a 51A – a report of alleged physical or emotional abuse.
Currently, signs are pointing to Justina being returned to her home state of Connecticut soon.
A state health official on Friday penned a letter supporting Justina's return to Connecticut and saying that the "groundwork" for a "reunification plan" has been laid, as The Blaze reports.
Some state lawmakers have also petitioned that the Pelletiers's daughter be returned to them, while family advocates have called upon Massachusetts Gov. Deval Patrick to address the case as well.
Did Anonymous succeed in calling attention to Justina's plight? Or is progress being made simply because the far less showy, dull, mostly drama-free wheels of bureaucracy are finally turning in a different direction?
What do you think? Have the wheels of progress turned because Anonymous put its shoulder to the task?