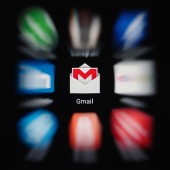 Google's thrown in the towel on its habit of data-mining students – something over which it's been dragged into court.
As Google has already argued, it previously turned off ads by default in Apps for Education services.
However, that still left the option for users to turn them back on.
Bram Bout, director of Google for Education, on Wednesday announced on Google's blog that the company has now killed that option.
Google's data mining of the education apps has also been nixed, he said:
We've permanently removed the "enable/disable" toggle for ads in the Apps for Education Administrator console. This means ads in Apps for Education services are turned off and administrators no longer have the option or ability to turn ads in these services on.

We've permanently removed all ads scanning in Gmail for Apps for Education, which means Google cannot collect or use student data in Apps for Education services for advertising purposes.
This move affects what Google says are about 30 million students, teachers and school administrators who use – sometimes without choice, when it comes to students – Google Apps for Education.
Brout said that users who've chosen to show AdSense ads on their Google Sites will still have the ability to display those existing ads on their websites, but they won't be able to edit or add new AdSense ads to existing sites or to new pages.
Google's also making the same changes to all of its Google Apps customers, including Business, Government and for legacy users of the free version, and will provide an update when the rollout is complete.
Google has touted its educational web apps as an easy way for students to collaborate on projects, with its cheery blue banner proclaiming that Google Apps for Education has "Everything your school needs".
Nine plaintiffs who filed charges against Google over data mining, including two students who've used the Apps for Education suite, didn't agree that data mining was something that users or schools need.
The currently pending lawsuit rolled up a hodgepodge of seven individual and class action cases brought against Google, including those brought against the company for scanning messages sent from non-Gmail users.
The suit, which plaintiffs hoped to turn into a class action suit, accuses Google of violating federal and state anti-wiretapping law.
It's no secret that Google scans emails in its users' inboxes, of course. The consumer Gmail product is free and pays its way with targeted advertising. The targeting is done by building up profiles of users' interests based on the content of their email.
But it's one thing to willingly give up on privacy to get free apps. Google has no right to scan the email of students who are required to use the apps, or that of non-Gmail users who send email to Gmail account holders, given that such users haven't accepted Google's terms of service, the suit maintains.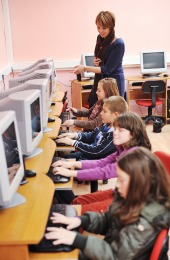 Apps for Education is used by K-12 schools and institutions of higher education throughout the world for free online applications such as email, calendar, word processing, spreadsheet and collaborative document sharing.
Google has admitted that it automatically scans and indexes the email of Apps for Education users even though ads are off by default, in order to provide features such as virus protection, spelling checks, and Gmail's "priority inbox".
Google has previously said that these automated processes can't actually be turned off, even for users who choose not to receive ads.
It must have underestimated its own technical chops. Given Wednesday's news, Google must have discovered a way to put a muzzle on its own data mining moles.
We're not all immune to the moles' digging, though. Unless you're a Google Apps customer, you can expect those scrabbly little paws to keep right on digging through your inbox.
Emma Carr, deputy director of the UK group Big Brother Watch, told the BBC that it would certainly be nice if we all had the control that Google just handed over to Apps customers:
Scanning emails is clearly intrusive, so any step to protect children is a positive one. However, Google could certainly go further by introducing the same controls for users of all ages and for all of its services.
I agree. And if you'd like to give Google a piece of your mind on the issue, you can tune in to a hosted Hangout.
To wit: on Thursday, 1 May at 9:00 AM PST (5:00 PM GMT), Google plans to host a Hangout on Air on its Google for Education G+ page with Bout; Jonathan Rochelle, Director of Product Management for Docs and Drive, and Hank Thiele, Chief Technology Officer for District 207 in Park Ridge, Illinois, who uses Google Apps.
Image of Gmail and classroom courtesy of Shutterstock.