The world's police forces are, it seems, starting to appreciate the scale and significance of the cybercrime problem.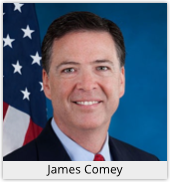 The director of the FBI, James Comey, told journalists last week that cyber threats were a major priority for his agency.
He admitted that there is a serious shortage of digital skills in law enforcement, and said the FBI's specialists were constantly being called on by police forces working on cyber offences to cover that skills gap.
He also repeated demands for improved co-operation between law enforcement and the private sector, particularly breach notifications which are apparently still regularly shirked by businesses.
The head of the UK's National Fraud Intelligence Bureau, Detective Superintendent Pete O'Doherty, said last week that 7 in 10 frauds involved "an IT element", and that "cyber crime is rapidly increasing, both in volume and in complexity".
The number of digital-only frauds almost doubled in the last year, with over 22,000 such cases reported to the fraud investigators and many more incidents believed to have gone unnoticed or unreported.
The skills shortage in law enforcement is also an issue in the UK, with several hundred strong dedicated cyber squads planned but few suitable candidates available to fill the posts.
In India, a former director of the Central Bureau of Investigation, R K Raghavan, told an e-security workshop that cybercrime was "slowly displacing" conventional crimes and that there would soon be more victims of digital crime than of real-world offences.
Another speaker at the same workshop claimed there were 42 million cyber crimes in India per year, with 80 people becoming victims every minute.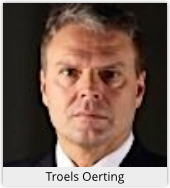 Back in London, the boss of the European Cybercrime Centre (EC3) Troels Oerting told InfoSec attendees that cybercrime would "change the world as I know it."
Oerting also highlighted the global nature of the problem, and the complexities this brings to investigating and prosecuting cases across multiple jurisdictions.
These complications are reflected in a recent case, where a Moroccan citizen was arrested in Thailand in connection to hacking offences against Swiss banks. This will be sure to create headaches for police and lawyers trying to bring the criminal to justice.
The vagaries of laws in different jurisdictions, co-operation agreements between law enforcement agencies, and international extradition treaties have repeatedly made it difficult in an age when crimes can be committed by a perpetrator in one country against victims on the other side of the world, often using systems and services in many other regions.
Europe's governments and police forces are beginning to figure out ways of dealing with these issues, recently running a massive exercise to test the ability of multi-jurisdiction agencies to collaborate on cyber threats.
However, some critics have suggested the emphasis on law enforcement's role in combating cybercrime, and the lack of trust between governments who see the internet as an ideal means of snooping on their citizens and fellow nation states, are not conducive to proper handling of the problem.
On a more positive note though, a few weeks ago the Attorney General of California released a report on international organised crime, detailing all sorts of global crime including money laundering and trafficking of drugs, arms and people.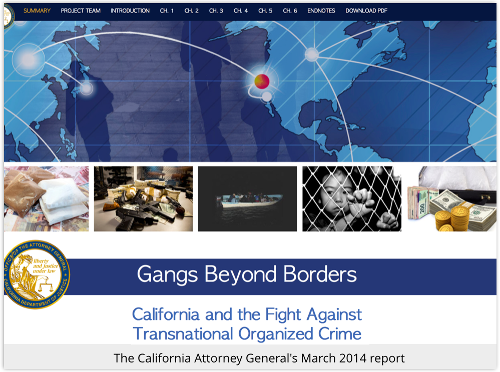 The report paid considerable attention in one of its six main chapters to High-Tech Crime, again signalling a closer understanding of the importance of digital threats.
With governments and law enforcement agencies both paying proper attention, and ever more agreement on how to deal with cross-border electronic criminality, we could be heading towards a position where cybercrooks will no longer find it easy to hide behind national borders, and will be pushed into ever more out-of-the-way regions of the globe to find safe havens.
Once all nations combine their efforts to stamp out online crime, there will be nowhere left to hide and crime will be significantly harder to get away with, which should reduce the danger to all of us.
Let's hope this gradual process continues to pick up the steam we've been seeing in the last few weeks.
Image of chap in handcuffs courtesy of Shutterstock.