A HTC phone that disappeared out of an unidentified student's pocket on Thursday evening snapped a photo of the mystery man holding it and mailed the image to its owner.
Well hellooooo, startled looking lost-phone holder!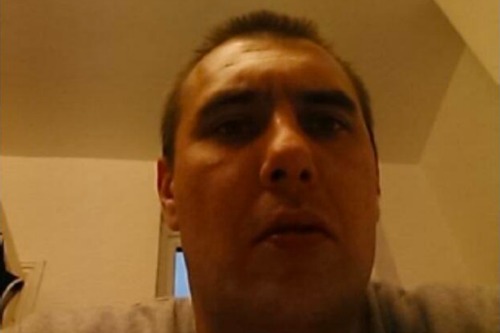 Of course, it's impossible to say from the photo whether the man found the phone or nicked it from the student's pocket.
That's why Essex police, in the UK, are keen to have a chat with him, the BBC reports.
The phone was reportedly stolen from the student's coat pocket while he was walking in Wivenhoe Park, Colchester.
We can't say for sure whether the holder of the phone is a thief or a phone finder.
But it's certainly possible that the mystery man was trying to enter a security code, entered the wrong PIN, and triggered an automatic selfie that the phone then emailed to its owner.
Of course, this is far from the first phone finder selfie to make its way back home.
One woman who lost her iPhone back in December 2012 also got an email with a selfie of the woman who tried to unlock it.
Mobile theft is on the rise. Naked Security has loads more tips on how to protect your data – for free.
Sophos offers a free Android Mobile Security app, which not only tracks down the device and offers remote wipe – it also sends your phone's last location before the battery runs out.
And it comes with a slew of other security goodies, like protection against Android malware!