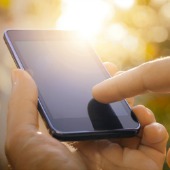 California's state Senate on Thursday passed a measure that would require mobile phones sold in the state to be equipped with kill switches that can brick devices if they're stolen.
California legislators on 24 April had rejected the bill – SB 962 – saying it would be bad for business.
According to the Los Angeles Times, some Republicans voted originally against the measure because it included provisions for fines up to $2,500 (around £1,500) against retailers that sell phones without kill switches.
Opponents pointed out that many smartphones are made outside the state and could wind up mistakenly shipped to a California retailer without a switch.
Sen. Mark Leno (D-San Francisco) agreed to change the bill to exclude electronic tablets and to delay the date by which kill switches would be mandatory in newly made phones, from January to July 2015.
At this point, the bill applies only to smartphones manufactured after 1 July 2015.
Apple and Microsoft accordingly dropped their opposition, and five Democrats switched their votes to support the measure.
The measure is now headed to the Assembly and will also need to be approved by California Gov. Jerry Brown.
Profit-motivated resistance has galled the members of the Secure Our Smartphones (SOS) initiative, a coalition of politicians and law enforcers formed in June 2013 that's been fighting for the kill switch as a tool to combat soaring mobile phone theft.
New York Attorney General Eric Schneiderman, co-chair of SOS, in December 2013 wrote to five carriers who refused to allow Samsung to offer the default kill switch that it and LG had both reportedly considered.
In his letters, Schneiderman accused the carriers of being closely tied to the CTIA, the industry trade group that's argued against the kill switch, and with insurance company Asurion, which provides cell phone theft and loss insurance to consumers.
The CTIA had originally argued that a mandatory kill switch would make it easy for attackers to wipe a phone's data.
More recently, though, the CTIA has throttled down its kill switch resistance.
In mid-April, the trade group put forth a "voluntary commitment" to anti-theft tools.
The participants signing on to the voluntary commitment plan included the four national US carriers – AT&T, Spring, T-Mobile and Verizon – as well as device makers such as Apple, Samsung, HTC, and Motorola, and Android mobile operating system maker Google.
But the CTIA isn't happy with California's move to mandate kill switches.
On Thursday, CTIA vice president of external and state affairs. Jamie Hastings, said in a statement that the measure just isn't necessary:
We remain opposed to SB 962. The US wireless industry continues to protect its consumers' information and help stop the theft of stolen smartphones via the 'Smartphone Anti-Theft Voluntary Commitment,' which is free to users, as well as the stolen phone databases and individual company and industry-wide consumer education initiatives.
Image of phone courtesy of Shutterstock.