Yesterday, Twitter offered two security- and vicious-troll-related things: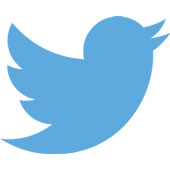 A "mute" function that some see as a desirable extra option to avoid jerky or boring tweeters – basically, a redo of what the company tried to do in December but which users shouted down because in its original iteration, it watered down the blocking policy meant to protect trolling victims, and
A coding glitch in its report abuse function that temporarily disabled a tool meant to help victims deal with torrents of troll scum.
First, the bug:
Caroline Criado-Perez – whose own Twitter troll abuse led to the company putting its first ever report abuse button onto tweets – discovered the glitch when she noticed that a tool to make it easier to report abuse had silently disappeared.
Less than a year after they started to automatically include links to abusive tweets in the report form, they have silently removed this functionality.
She recently tried to use it after having received yet another piece of what she called "misogynistic bile".
At first, she didn't think it was an accident:
... twitter has once again optimised its platform for abusers...
But according to Twitter, it's an honest mistake that should be fixed today, as The Guardian reports.
The bug was introduced while Twitter was updating the code that links the report abuse button to the actual forms.
Twitter promised that it would be fixed "soon", it said on Monday:

As a result of a bug with the in-Tweet report form for harassment, the Tweet URL is not auto-populating. A fix will be deployed soon.
After finding that it had disappeared, Criado-Perez had to go back to the offensive tweet and hunt around for a way to report it – a process that took about 5 minutes, she said.
That doesn't seem like a lot of time, but it adds up when you get the torrents of abuse that she does, she said:
When it's several times a day, every day, the time starts to mount up. It becomes simply unfeasible to report every single person who, bored of an evening, dissatisfied with life, decides "hey, wouldn't it be fun to tell a woman I don't like what vile things I'd like to do to her?"
Vile doesn't even begin to describe the filth that her tormentors continue to foist on her. As it is, a UK couple have already been given custodial sentences for spewing rape and death threats at her.
Journalists don't print the venom that gets through via Twitter, she said, and a look at the selection of toxic messages she's posted on her site shows why: they're nauseatingly violent and dripping with bile.
Criado-Perez led a successful campaign to get Jane Austen's image onto £10 English and Welsh banknotes and as a consequence suffered a whole host of death threats.
Twitter put up a report abuse button in September 2013 after a Change.org petition demanding that it do so garnered over 100,000 signatures.
Criado-Perez was relieved to find that the tool's vanishing act was the result of a mistake:
.@twitter sorting out 'bug' in report form. I suspect,given restructuring of form,at best it was an oversight rather than bug,but good news
But it's not hard to see why she would have suspected Twitter of limp support for the report abuse feature.
As it is, the company in December planned to water down its block policy by allowing blocked users to continue to follow their targets, interact with their Tweets, receive their updates in their timeline and thereby enable their friends to harass the victim even if they themselves were blocked.
Blocking someone on Twitter had aways meant that they would no longer be able to see your posts. The change Twitter wanted to put forth in December was that blocking someone would merely have meant you would no longer see their tweets or retweets, but they could still see yours.
Twitter pulled an abrupt about-face on that policy change in the span of one day – again, after being deluged with user outrage.
Which brings us to the mute function Twitter announced on Monday; it seems that Twitter has resurrected the very policy change it tried to enact in December.
This time around, though, the blocking feature remains unaffected. Those who want to fully block someone will still be able to, while those who prefer to mute tweets, temporarily or permanently, now have the choice to do so.
The mute function will be available on Twitter accounts on iPhone and Android apps and twitter.com, the company said in a blog posting:
In the same way you can turn on device notifications so you never miss a Tweet from your favorite users, you can now mute users you'd like to hear from less. Muting a user on Twitter means their Tweets and Retweets will no longer be visible in your home timeline, and you will no longer receive push or SMS notifications from that user.
The muted user will still be able to fave, reply to, and retweet your Tweets; you just won't see any of that activity in your timeline. The muted user will not know that you've muted them, and of course you can unmute at any time.
Some people are glad to have the extra option, given that blocked people can turn vindictive because of being blocked.
Twitter promised the mute function in the coming weeks.
I'm glad to hear that this time around, the full blocking feature is being kept intact.
This time, Twitter actually did expand the options available for avoiding undesirable tweets on every part of the spectrum, be they boring, trivial, self-congratulatory to the most egregious degree, or, at the far end of the spectrum of "horrible", homicidal.