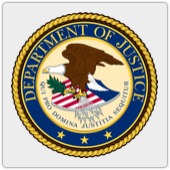 Late in 2013, we wrote about what turned out to be something of a landmark criminal case in the USA.
Cybercriminal David Ray Camez, 22, from Arizona, USA, was already serving a seven-stretch for cyberfraud when he was brought to trial in 2013, this time under RICO, the Racketeering Influenced Corrupt Organizations Act.
The idea of RICO is to make criminal gangs collectively liable for the offences they commit as an organized group.
You can see the point, at least as it applies to the guys at the top, who may be masterminding and bankrolling criminal activity, yet keeping themselves out of the direct firing line of criminal charges by not actually carrying out any of the crimes themselves.
And you can see how legislation of this sort might discourage low-level criminals from joining organized gangs by making them liable for more serious charges (and thus more severe penalties) than if they acted alone.
Where does "organized" start?
The issue in this case seems to have been whether a web forum that puts cybercriminal buyers and sellers in touch – an eBay of the underground, if you like – would be enough to constitute an organized gang.
The website in question, carder DOT su, was infiltrated by the US Secret Service, and investigators bought bogus driving licences from Camez in 2009 and 2010, as well as intercepting a shipment of hooky credit and gift cards sent to Camez from Pakistan.
According to the US Department of Justice, carder DOT su had an estimated 5500 members in July 2011, essentially making Camez a small fish in a large pond.
The site was hosted in, and allegedly operated by residents of, countries from the former Soviet Union. (Indeed, the top level domain DOT su is a historic remnant of the old order.)
Unlike eBay, however, not just anyone could join the carder DOT su forum and start trading.
You couldn't give it a go and leave the community to vote you up or down to determine how trusted you might become; instead, there was a secondary forum where prospective new members were vetted.
In other words, there was an organized process by which new members were inducted into the group.
Thus, racketeering.
Camez, the organized criminal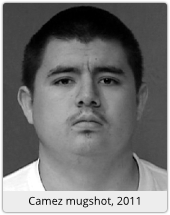 Sadly for Camez, who would have been just 17 years old in 2009 when he picked the wrong buyer to do business with, that means he's more than just a fraudster.
He's an organized crook who carries the can, at least in part, for a vast underground network of thousands of other cybercriminals from all around the world.
With 5500 members, you can imagine that the total amount of money netted by these crooks might be enormous, and apparently it was, with at least the following losses claimed:
American Express: $3,299,210.90
Discover Financial Service: $2,202,429.00
MasterCard: $15,496,221.00
Visa Inc.: $29,895,305.45
Those amounts, specified to the last dollar or even cent, may look curiously precise, but they add up to just a touch over $50,000,000.
That's a LOT of money, and so when Camez was sentenced yesterday, he pulled a LOT of prison time.
He was sentenced to a whopping 20 years imprisonment, and ordered to pay $20,000,000 in restitution.
According to the DoJ, a total of 55 people have been similarly charged: 39 along with Camez, and 16 in other indictments.
Of those charged, 21 have already pleaded guilty and are therefore looking down the barrel of a twenty as well, unless their guilty pleas provide some scope for leniency in sentencing.
One imagines that they'll be ordered to pay millions of dollars each in restitution, too, though how much of that the US authorities will ever collect remains to be seen.
Have your say
Twenty years?
There's no doubt that Camez, who went online under the handle "Bad Man," was a bad man who actively caused economic harm to others.
Nevertheless, twenty years!
Was he really a racketeer, and was 20 years the right sentence?