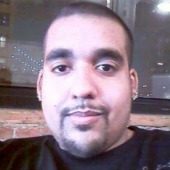 After spending seven months in prison, former LulzSec hacker-turned-snitch Hector Xavier Monsegur (aka "Sabu") has finally been sentenced.
The US District Court in Southern New York released him on Tuesday after the trial judge sentenced him to time served plus a period of one year on probation.
Sabu had faced a total of twelve felony accounts for his role in attacks at Sony Pictures, HB Gary and Nintendo, as well as other private companies, news outlets and government agencies during the summer of 2011. He was facing up to 26 years behind bars
Judge Loretta Preska, who last year sentenced Jeremy Hammond to ten years in prison for hacking Stratfor, said that the lenient sentence was the result of the "truly extraordinary" help that Monsegur had given to law enforcement since his June 7 2011 arrest.
Preska was particularly impressed by Monsegur's decision to offer immediate aid to the FBI which allowed the agency to track his associates within LulzSec and Anonymous before they had time to destroy any evidence.
From the court papers:
His timely decision to cooperate helped prevent or mitigate hundreds of hacks; allowed the Government to develop sufficient evidence to charge multiple individuals with serious computer crimes; and revealed a significant subject's role in soliciting cyber attacks against a foreign government.

Had Monsegur delayed his decision to cooperate, his efforts would have been far less fruitful. In fact, LulzSec had developed an action plan to destroy evidence and disband if the group determined that any of its members had been arrested, or were out of touch with the other group members for an extended period of time.
Furthermore, the papers reported that Monsegur provided:
Crucial, detailed information regarding computer intrusions committed by these groups, including how the attacks occurred, which members were involved, and how the computer systems were exploited once breached.
That detailed evidence directly contributed to the identification, prosecution and conviction of seven members of LulzSec including Jake Davis (aka "Topiary"), Ryan Ackroyd (aka "Kayla") and Jeremy Hammond (aka "Anarchaos").
An eighth member of the collective, Matthew Keys, has been charged in connection with his role in permitting unauthorised access to the Tribune Company's computer systems.
Monsegur was able to hand over valuable information about those LulzSec members by convincing them to provide him with digital evidence of their previous hacks, including log files.
He was also able to collate information on current operations too:
On a daily basis throughout the summer of 2011, Monsegur provided, in real time, information about then-ongoing computer hacks and vulnerabilities in significant computer systems.

Through Monsegur's cooperation, the FBI was able to thwart or mitigate at least 300 separate hacks. The amount of loss prevented by Monsegur's actions is difficult to fully quantify, but even a conservative estimate would yield a loss prevention figure in the millions of dollars.

Moreover, Monsegur provided information about actual and purported vulnerabilities in critical infrastructure, allowing law enforcement to respond appropriately.
Despite his release from jail, Monsegur's decision to grass on his former associates may not give him the level of freedom he may have been hoping for – his brother was reportedly assaulted after Sabu's informant status was revealed and the family have been forced to move home after threats were made against them.
Additionally, Monsegur may also find that he is forced to pay restitution to the companies that were breached as a result of his actions.