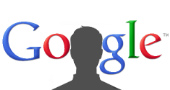 Google has launched a service that allows European Union citizens to request the removal of certain links that include their name and which are deemed "inadequate, irrelevant or no longer relevant, or excessive in relation to the purposes for which they were processed."
The move comes after the Court of Justice of the European Union (ECJ) ruled earlier this month on giving people the "right to be forgotten".
Google has provided a webform through which people can make their link removal requests but has given no indication as to how long it will take for a legitimate request to be approved or processed.
Google says it will assess each request on its merits, looking for a balance between an individual's right to privacy and any public interest concerns:
In implementing this decision we will assess each individual request and attempt to balance the privacy rights of the individual with the public's right to know and distribute information.
The company says that it will look at whether search results return outdated information about the person, and weigh that up against the need to continue displaying information related to "financial scams, professional malpractice, criminal convictions or public conduct of government officials."
The webform, described by Google as "an initial effort" which may be altered over time, asks users to select which country's law applies to the request they are making from a drop-down list that includes the current 28 member states of the EU plus Iceland, Liechtenstein, Norway and Switzerland.
Space is provided for the user to submit one or more links which they believe to be objectionable but each must be accompanied by an explanation as to why it is "irrelevant, outdated or otherwise inappropriate."
Google, in a bid to thwart imposters and those who would attempt to abuse the system to suppress legal information, or harm business competitors, requires each request to be accompanied by proof of identity. All such requests need to include a digital copy of a valid driving licence, national ID card or other official identification which includes a photo.
Once a user has submitted a removal request they may need to wait for some time before seeing any results, as Google says it's still working on the details with data protection authorities:
We're working to finalise our implementation of removal requests under European data protection law as soon as possible. In the meantime please fill out the form below and we will notify you when we start processing your request.
Google is reported to have received thousands of requests already, with many coming from applicants who wish to see links to past transgressions removed from search results.
In an interview with the Financial Times, Larry Page, Google's CEO, promised cooperation over privacy concerns within Europe but said he wished the company had "been more involved in a real debate" over the topic.
He argued that the ECJ ruling could work in the favour of oppressive governments, saying that:
It will be used by other governments that aren't as forward and progressive as Europe to do bad things.
Page also suggested that the "right to be forgotten" ruling could have an adverse effect on new internet start-ups which will now have to contend with the additional complexities posed by the new regulation.
This, he said, could harm innovation in the sector.
Image of silhouette man courtesy of Shutterstock.