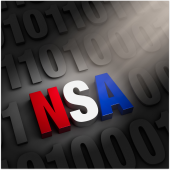 The US National Security Agency (NSA) has been collecting millions of images from the web and storing them in a database that can be mined by facial recognition software to identify suspects for targeted surveillance.
A report in The New York Times exposing the secret program quoted documents leaked by Edward Snowden, the former contractor now exiled in Russia and facing charges back home in the United States.
According to the Times, the NSA's image-gathering program is now more sophisticated and far-reaching since the program began in 2010, and the NSA's software can identify faces even when the targets were wearing different hair styles and facial hair.
By comparing images with satellite photos, the program can even pinpoint locations. According to the Times:
One document shows what appear to be vacation photographs of several men standing near a small waterfront dock in 2011. It matches their surroundings to a spy satellite image of the same dock taken about the same time, located at what the document describes as a militant training facility in Pakistan.
The Times report also describes the NSA's plans to "implement precision targeting," based on the program's collection of advanced biographical and biometric data.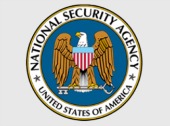 An NSA spokesperson acknowledged the program, but would not comment on whether the program gathers data from Americans using social media sites including Facebook.
The program can sort images from intercepted communications such as emails, video conferences, and text messages, and compare them against vast troves of images from sources including passports, visas and national identity databases of other governments, the Times reports.
Despite the the facial recognition software's advanced capabilities, it can and does return false positives.
According to the Times, an NSA search of the database in 2011 for images of Osama bin Laden returned some photos of bin Laden, but also images of four other bearded men with "only slight resemblances" to bin Laden.
Still, the technology can identify suspects under challenging conditions:
One 2011 PowerPoint showed how the software matched a bald young man, shown posing with another man in front of a water park, with another photo where he has a full head of hair, wears different clothes and is at a different location.
Civil liberties groups said the use of facial recognition data, while not protected under US privacy law, is an invasion of Fourth Amendment rights.
Since June 2013, when Snowden first identified himself as the source of the secret NSA documents, a series of revelations has uncovered various NSA programs that include using backdoors installed on internet routers and hacking computers with malware to spy on targets abroad.
Snowden's decision to seek protection from prosecution by fleeing to Russia has led to split opinion among Americans as to whether he was acting in good faith or harming US national security.
President Obama has generally defended NSA surveillance, including the NSA's exploitation of unknown software vulnerabilities such as the Heartbleed bug in OpenSSL.
Image of red, white and blue NSA courtesy of Shutterstock.