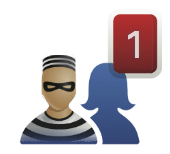 An alleged robber who police say bashed a woman on the head before robbing her was caught after he tried to befriend her on Facebook the next day.
Authorities say that 28-year-old Riley Mullins snuck up behind his victim, who was listening to her headphones while waiting in the Bremerton ferry terminal in the US city of Port Orchard, Washington.
He allegedly hit her on the head, grabbed her iPod and purse, and ran for it.
The next day, she got a friend request. She didn't recognise his face, but she did recognise a triangular tattoo on his neck.
In fact, Mullins had posted a profile photo which showed his neck tattoo on his public Facebook page.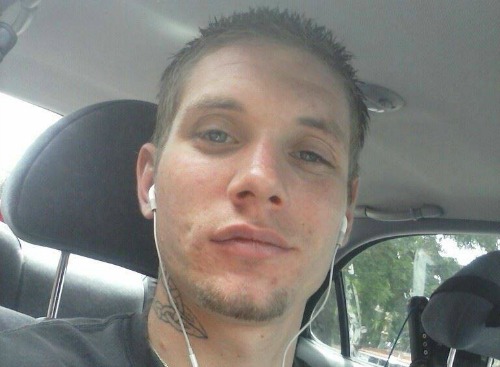 According to media reports, he was charged on Friday in Kitsap District Court with second-degree robbery.
If Mullins did everything police allege he did, he's either a bot rigged to collect data, as one commenter noted, or he's just not the brightest bulb in the box.
Perhaps the latter, given that some criminals show no discretion whatsoever with what they post on social media.
To wit:
The burglars who took the time to post about their crimes via Facebook status updates that the police enjoyed tremendously.
The man who goaded police by posting "Catch me if you can" on social media. So they did. Within five minutes.
Obviously, Naked Security advises readers to be careful of what they post on social media, given that it can come back to haunt us.
Making your social media profiles public, of course, raises the risk level considerably.
In fact, here's an updated list of tips on how you can stay safe on Facebook (criminals, on the other hand, can continue to play fast and loose with their social media privacy):

Image of friend request and robber disguise courtesy of Shutterstock.