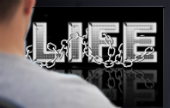 Computer hackers could face life sentences under new government plans.
Malicious hackers who successfully undertake "cyberattacks which result in loss of life, serious illness or injury or serious damage to national security, or a significant risk thereof" would face the same penalties as those who commit the most heinous of crimes under proposals read in the Queen's Speech on Wednesday.
The Serious Crime Bill, an amendment to the existing Computer Misuse Act 1990 will include a new offence of aggravated unauthorised access to a computer which will carry the longer sentence.
The current Act only allows for a maximum sentence of 10 years behind bars – for the offence of impairing a computer – which ministers believe to be insufficient as it does not adequately reflect the potential damage posed to people and the economy.
According to the Home Office, a major internet-based attack on an essential network, such as the National Grid, police computers or even supermarket distribution systems, could cause what it describes as 'severe social disruption'.
Lesser hacking offences will also see potentially lengthier sentences under the revised Computer Misuse Act (CMA) with perpetrators facing up to 14 years in the slammer if convicted of causing serious economic or environmental damage.
Karen Bradley, the Minister for Organised Crime, said:
Our reliance on computer systems and the degree to which they are interlinked is ever increasing and a major cyber attack on our critical infrastructure would have grave consequences.

This Bill would ensure that in the event of such a serious attack those responsible would face the justice they deserve.
The new, stiffer penalties for computer hacking, which will only be applicable if a "significant link" to the UK is proven, will see the country's computer crime laws mirror those in the US which has had the option of handing out life sentences for such crime for a while now.
Images of life and man at computer courtesy of Shutterstock.