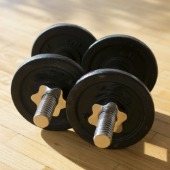 Google's about to jump into the growing fitness data marketplace – a mosh pit that consumer advocates are already calling a privacy nightmare – to wrestle with Apple and Samsung for the data created by fitness trackers and health-related apps.
Sources told Forbes that Google's planning to launch its new health service, called Google Fit, at its Google I/O developers conference, held on 25 and 26 June 2014.
Google Fit will reportedly collect and aggregate data from popular fitness trackers and health-related apps via open APIs.
One source familiar with Google's plans told Forbes that Google Fit would allow a wearable device that measures data such as steps or heart rate to interface with Google's cloud-based services and to become part of the Google Fit ecosystem.
Google has been working not just on wearable tech such as the much-loved, much-loathed Glass, but also on medical products, such as contact lenses for diabetics that read tears to ascertain glucose levels, according to the Washington Post.
The data-rich landscape being created by the proliferation of this type of fitness app has tech heavyweights drooling.
Earlier in June, Apple launched HealthKit, a system that pulls together health metrics from exercise, nutrition and medical apps such as blood pressure.
Samsung last month unveiled Sami, another biometric data platform that likewise gobbles up health information from devices and apps.
Deborah Peel, the executive director of Patient Privacy Rights, has called this growing fitness data marketplace a "privacy nightmare", given that the vast majority, if not all, of the health data these apps collect has "effectively zero" protection.
But while the fitness and health apps makers might have dropped the ball on protecting the data, the mega-data handlers who want to aggregate it all – Google, Apple and Samsung, so far – are tiptoeing around the landmines of privacy and security.
Sources told Forbes that creating these health platforms has been tough going for Google and Apple, given the delicacy required to deal with privacy issues and how best to process information as sensitive as health data – data that's protected with legislation such as the US's Health Insurance Portability and Accountability Act (HIPAA), which can carry onerous fines for medical data bungling.
Then again, Forbes's sources said, the data giants have to juggle the issue of how to provide valuable feedback without veering into the realm of diagnosis, which could get them into hot water with US Food and Drug Administration (FDA) regulations.
Back in 2011, Sophos's Chester Wisniewski wrote that from time to time, he'd ask health care professionals what they were doing to comply with HIPAA.
Here's what one doctor told him:
When they start putting doctors in jail, I'll worry about encrypting my records.
Oh dear. Have medical professionals changed their minds since then?
I'm sure many have. But we're still dealing with cases such as the woman who sued a medical center for posting her STD diagnosis on Facebook.
Whom can we trust with data this sensitive if we can't trust medical personnel?
Can we trust Google? Apple? Samsung?
The idea makes one's blood pressure rise ever so slightly, but we'll keep the actual systolic and diastolic stats to ourselves for now, thank you very much.
Image of dumbbells courtesy of Shutterstock.