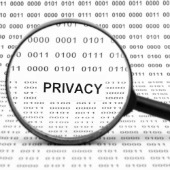 The majority of internet users think they have less privacy now than a year ago and most expect their privacy is going to be even harder to maintain in future, according to a recent study by EMC.
The EMC's Privacy Index looked into attitudes towards privacy across 15 countries and 15,000 consumers.
The study concludes that consumers overwhelmingly want the benefits brought about by technology, but only 45% say they're willing to trade some privacy in order to enjoy them.
Interestingly, the study discovered that attitudes towards privacy, and the willingness to trade it for functionality, has demographic differences with residents of India, the Middle East and China/Hong Kong most likely to swap personal data for improved service.
The opposite is true in the UK, Netherlands, Canada and, especially, Germany – whose Chancellor, Angela Merkel, has been vocal in the wake of Edward Snowden's revelations about government snooping.
Attitudes to privacy also vary across different types of organisation.
Despite the Snowden revelations and the best efforts of the NSA, the survey respondents were far more willing to deal with governments than social media sites:
50% would yield privacy to government institutions.
47% say yes to doctors, health insurers and other medical institutions.
38% would yield a little privacy to banks and other financial institutions.
33% are willing to trust employers and their systems.
29% are prepared to trust their privacy to on-line stores.
27% would trade privacy for social media, email or SMS.
Really?
Those responses are very hard to square with the enormous popularity of sites like Google, Facebook and Twitter. I can't help wondering if the respondents actually understand when they're trading their privacy for functionality, or understand the business models of the services they use?
Not only do consumers say they're unwilling to trade personal data for functionality on social media sites, it seems they're also deeply concerned with the ability of social media sites to protect their data.
Only 51% of users believe that social media site operators have the required skills to protect their personal data and 61% have doubts about the site operators' ethics.
Consumers also see things getting worse and expect it to get worse still – 59% believe they have less privacy than they did a year ago and 81% expect privacy will be eroded even further over the next 5 years.
Despite this concern about the future and an apparently protective attitude to personal privacy it seems that many are unwilling to take even basic action to protect themselves:
62% do not change their passwords regularly.
39% do not employ password protection on their mobile devices.
4 out of 10 do not customise the privacy settings on social sites
Michael Kaiser, Executive Director, National Cyber Security Alliance said of the report:
The data captured in the EMC Privacy Index gives a fascinating view into the attitudes of global consumers and validates a fundamental point – respecting privacy and safeguarding data is a core value that should be shared by businesses, governments and individuals to enable a more trusted ecosystem.
Kaiser is right that it should be a shared value but is it? The privacy failings of governments and corporations have been well documented over the last year but can consumers really claim to be doing any better?
If you want to take better control of your personal privacy and don't know where to start we think you should read our 5 tips to make your Facebook account safer and do these 3 essential security tasks for your family today.
Image of privacy courtesy of Shutterstock.