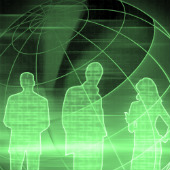 The EU's central cybersecurity expert body ENISA (the European Union Agency for Network and Information Security) has announced the signing of a strategic cooperation agreement with pan-European cop shop Europol, aiming to further the cause of security through collaboration and sharing of information and skills.
The move is the latest in a wave of cooperative allegiances, tying together the world's law enforcement and government institutions to provide better, faster and more joined-up response to cybercrimes and other security issues.
Elsewhere, however, collaboration is going less smoothly, with relations between the US and China severely affected by US accusations of corporate espionage by Chinese officials.
The discord has put a chill on already fairly basic cooperation on cybercrime issues between the two countries.
Europol is already a major cooperative project in itself, with 800 staff and a further 150 "Liaison Officers" seconded from both EU member states and other partners. These relationships smooth over the gaps between different bodies and agencies in different jurisdictions, with involvement in over 18,000 cross-border investigations per year.
ENISA describes itself as "a body of expertise in cyber security", which already has close ties with Europol's European Cybercrime Centre (EC3). So, this latest agreement is really just a rubber stamp on inter-agency friendliness and assistance which has been in action for some time.
The main aims of the agreement are to improve the sharing of knowledge and skills, and to provide better access to data on ongoing situations, strategic plans, best practices and training programmes.
Cybercrime is a problem all over the world. In just the last few days we've heard estimates of how much money is being defrauded as far apart as Iceland and Nigeria, cyber attacks on government institutions in Armenia and Vietnam, and mobile banking Trojans targeting users in South Korea.
The latest groovy heatmap shows the extent and reach of cybercrime as a global danger.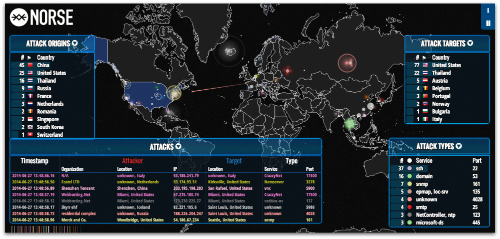 So it's vital that agencies in different jurisdictions work together to investigate and prosecute crimes being committed across borders.
It's also important for agencies to pool resources and skills, to avoid crimes going unpunished due to a lack of expertise or resources on the part of the law enforcement body involved.
Another good example of this is the recent accord between the NYPD, the FBI and New York's Metropolitan Transportation Authority (MTA), who last week announced the formation of a unified Financial Cyber Crimes Task Force.
Rooting out those responsible for cybercrimes, bolstering our security against future threats and ensuring a safer, happier future for us all depends on this kind of cooperation becoming the norm at all levels and all over the world, which makes it particularly worrying to see political disputes souring relations between crime fighters in the US and China.
Of course, political relations between countries will have all sorts of effects on efforts to unite and collaborate at many levels, but a lack of friendliness at the top can hamper good work lower down the food chain and leave the everyday folk at the bottom at risk from unreachable criminality.
To keep us safe from the crooks trying to exploit technology to steal from us or put us in danger, we need our governments and the agencies they operate to be more cooperative and more interconnected. Any step away from that is a step in the wrong direction.
Why can't we all just get along?
Image of global cooperation courtesy of Shutterstock.