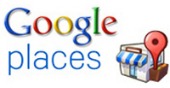 Long before the internet was born, the secret to running a successful business was, according to my business tutor, primarily about location, location, location.
She was right of course – if you opened a shop in the middle of nowhere then you had little chance of grabbing any passing trade and your entrepreneurial career would have been extremely short-lived.
With the advent of the internet however, location has become far less of a concern for many types of business as many swap brick and mortar premises for virtual stores.
The growth of e-commerce has been a boon for large corporations looking to expand into new markets and reduce costs, as well as sole traders who are now able to run their own businesses from home and with minimal outlay.
But trading online, or merely having an online presence, is not a bed of roses and it does present its own set of challenges.
Companies trading online need to be on their guard constantly as cybercriminals look to break into their websites, send phishing emails to their unsavvy staff, or leave their malware all over the web in the hope that an unprotected computer surfs by and collects it.
Not only that, but businesses trading online need to factor in review sites and the near-instant Facebook posting and Twitter-ing of the experiences and opinions of customers who are eager to highlight the new maxim of reputation, reputation, reputation.
But even those aforementioned brick and mortar stores which don't look to cultivate a presence online need to be aware of how the internet can affect their business.
Just ask Rene Bertagna whose Virginia restaurant, Serbian Crown, closed down last year after almost 40 years.
The closure, he believes, was forced by an error in the restaurant's Google Places listing which he tells Wired was anything but innocent.
Bertagna's problems began in early 2012 when the Serbian Crown experienced a 75% fall in customers one weekend. Trade never recovered and, after laying off staff, he was then forced to close the business in April 2013.
Despite such a drop-off in trade he never had any idea that the restaurant's Google Places listing may have been key, saying that, "A customer called me and said: 'Why are you closed on Saturday, Sunday and Monday? What's going on?'"
The Google Places listing had erroneously shown the Serbian Crown to be closed over the weekend and on Monday – the restaurant's busiest days and, presumably, the largest source of its profit.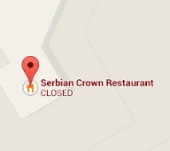 Bertagna, who claims he doesn't own a computer and has never used the internet or Google, eventually hired an internet consultant for the relatively simple task of fixing the Google Places listing, but it was too late to save the business.
He is now suing Google with his lawyer, Christopher Rau, positing that the listing was sabotaged by a competitor and that the web giant merely turned a blind eye.
Rau highlighted the importance of the Google Places listing by saying:
This area where the restaurant is located is kind of off the beaten path... It's not really on the way to anything.

If you're going there, it's because you've planned to go there. And unless you know that the place is going to be open, you're probably not going to drag yourself out.
I'm no lawyer but I suspect Bertagna may not achieve the verdict he hopes for with this lawsuit, primarily because Google Maps is crowdsourced and US law gives broad protection to internet service providers when faced with claims relating to user-generated content.
Unsurprisingly, Google lawyers commented, saying:
The Serbian Crown should not be permitted to vex Google or this court with such meritless claims.
What this case does teach us is that crowdsourced services offer no warranties or guarantees as to the accuracy of the information they provide about any business.
Whilst the outcome for Bertagna and the Serbian Crown is unfortunate, businesses need to remain vigilant in managing their online reputations as well as in monitoring their presence too.
Where crowdsourced services are concerned it's often incredibly easy for third parties to change information for malicious reasons (or for profit) and to plead ignorance or call foul long after the fact is definitely not a viable business plan.