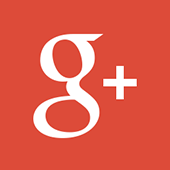 Following years of criticism, Google announced on Tuesday that it is waving goodbye to the real names policy it employed to block the use of pseudonyms on its Google+ social network.
When the service began in June 2011 the policy effectively gave users the choice of either using their real names or bogging off to Facebook or Twitter.
We noted at the time how we felt the company was missing the opportunity to bridge the gap between privacy and openness, and hoped that it would re-evaluate its policy in time.
Then Google, in a bid to combat YouTube spam and other nastiness, asked for people to sync their YouTube account to their Google+ account meaning that every time they commented on a YouTube video, their real name would appear.
Now, however, all the previous rules and restrictions have been tossed aside in favour of an anything-goes approach to identity.
In a Google+ posting yesterday the company announced that it was completely abandoning the naming restrictions and even went as far as to admit that the old policy may have actually been a bit rubbish after all:
When we launched Google+ over three years ago, we had a lot of restrictions on what name you could use on your profile. This helped create a community made up of real people, but it also excluded a number of people who wanted to be part of it without using their real names. 

Over the years, as Google+ grew and its community became established, we steadily opened up this policy, from allowing +Page owners to use any name of their choosing to letting YouTube users bring their usernames into Google+. Today, we are taking the last step: there are no more restrictions on what name you can use. 

We know you've been calling for this change for a while. We know that our names policy has been unclear, and this has led to some unnecessarily difficult experiences for some of our users. For this we apologize, and we hope that today's change is a step toward making Google+ the welcoming and inclusive place that we want it to be. Thank you for expressing your opinions so passionately, and thanks for continuing to make Google+ the thoughtful community that it is.
Good news for anyone wanting to use Google+ without divulging their real names, but what about the problems the initial policy was designed to address?
When commenter Chris Chase asked whether the change will see YouTube comments revert to their previous state, which he colourfully described as "being a steaming pile of monkey sh*t," he received a reply from Google+ chief architect Yonatan Zunger. He said Google had benefitted from two years of research that had given it a "much better understanding of what turned [YouTube comments] into the wretched hive of scum and villainy we all know."
Zunger went on to explain that changing the way in which top comments were rated, from a system based upon any kind of reaction, to one which only rewarded positive interactions, should go some way to limiting the issue of trolling.
In response to the suggestion that trolling would now be much easier on Google+ as well, Zunger replied:
Oh, don't worry. One of the reasons this is safe to launch is that our troll-smashing department has gotten very good at their jobs.
Whether Google's U-turn will actually encourage more users to try its social network remains to be seen, but at least now you can be whoever you want when you give it a try.
Let us know what you think in our poll below.