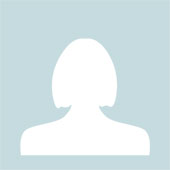 Despite specific threats to kill a 12-year-old cancer patient along with the entire population of a Texas town, Facebook initially stonewalled police's efforts to find the identity of whoever was making the terrorist threats.
Only after a baffled, frustrated assistant district attorney on Saturday posted a warning to the entire town of Splendora did Facebook release the suspect's identity.
As it turns out, the suspect, who allegedly hid behind a fake Facebook account to post threats, is a 13-year-old girl with an unknown motive.
At least one of the threats late last week came with a specific date:
I am going to kill everyone in Splendora on July 13, 2014.
Other threats singled out specific young people in the area.
One of those targeted was 12-year-old leukemia patient Cristian Beasley.
Cristian told the NY Daily News that he became physically ill and went into hiding with his father after receiving the first of several messages along those lines.
The first night I got it, the message, it was kind of scary.
I felt like I was getting watched and I couldn't sleep that night and later that night I got sick ... I thought someone was trying to hunt me down or something.
His mother, Amy Gaskamp, told the newspaper that by the next morning, threats were also going out to Cristian's Facebook friends:
There was like a ton of them, telling them that they should hang themselves. If they didn't have the guts to do it themselves she'd do it for them. Just terrible things.
The 13-year-old girl, who was taken into juvenile detention late on Sunday, was arrested under suspicion of making third-degree felony terroristic threats.
Despite repeated requests, Facebook had refused to help police figure out who was behind the threats, said Montgomery County First Assistant District Attorney Phil Grant.
It was late on Saturday when Facebook officials finally agreed to cooperate, giving authorities what they needed to trace the teen to where she was staying for the summer, Grant reportedly said.
But when officials first contacted Facebook, the company stonewalled, arguing that the threat didn't rise to the level of an emergency.
It wasn't like the local police had never hit up Facebook for help before, the obviously frustrated Grant told an interviewer on Saturday, before Facebook finally decided to cooperate:
It's easy. They've done it before. I don't know why they're stonewalling in this case.

Unfortunately, the easiest and quickest way to get to the bottom of this would be for Facebook to stop stonewalling us.

If somebody gets hurt tomorrow, it's not because law enforcement hasn't done what it's supposed to do. It's going to be because Facebook, unfortunately, doesn't seem to grasp the seriousness of this type of circumstances.
On Saturday afternoon, Grant posted a public release in which he described Facebook's "stubborn and irresponsible" lack of cooperation as being "incomprehensible."
While most threats like these are young people making idle threats they never plan to carry out, in this day and age we cannot ignore or dismiss threats of this nature.

[Police officers] and our office have done everything in our power to track down the individual responsible for these threats and determine the seriousness of their intentions.

Unfortunately, due to Facebook's incomprehensible lack of cooperation, we now have to take the extraordinary step of placing an entire community on notice of a threat we could have eliminated but for their stubborn and irresponsible position.
Why is the focus on Facebook in this case, rather than the 13-year-old girl? Because kids do stupid things like this all the time.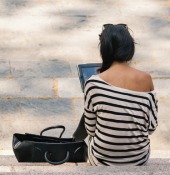 Most of the things kids post on social media are meant as jokes, or pranks, or simple misbehaving that comes from young people caught in the misery of adolescence.
But too many online threats are anything but idle.
Police have to investigate each and every one of the threats that rise to the level of potential terrorism.
We look to Facebook and other data-rich social media giants to protect us from warrantless search and from investigators – be they local law or the National Security Agency (NSA) – on information fishing expeditions.
This was obviously not one of those instances.
A Facebook spokesperson told me this:
We promptly review and respond to all emergency requests. In this case, we reviewed the matter and asked the police to send us legal process or a court order for the requested information.

…which doesn't really explain why this case is different from others in which it might have acted more speedily.
From the way Grant describes it, in most cases, Facebook generally helps police quickly, easily get to the bottom of such threats.
Too bad Facebook couldn't react more quickly this time, for whatever reason. It could have saved a whole town a few days of terror and calls to the emergency line, and it could have saved one very frightened cancer patient from sleepless nights.
Images of social media silhouette and girl on steps courtesy of Shutterstock.