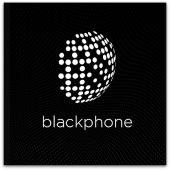 There's a public spat going on between an aging veteran of the mobile industry and a spunky start-up company trying to break open the market.
The Blackphone BP1 began shipping at the end of June, and it has generated a lot of buzz around its promise of completely surveillance-proof communications.
A joint venture of Geeksphone and Silent Circle, Blackphone is billed as a smartphone that puts privacy "first."
It's an appealing message in these anxious times – and it's attracted the attention of some businesses and executives worried about espionage.
It's also attracted the attention of BlackBerry, the once go-to device for enterprises, which has now fallen to the back of the pack as consumers and IT departments opt for iPhones and Android devices instead.
In a blog post, Joe McGarvey, an enterprise mobility strategist at BlackBerry, knocked the Blackphone as "consumer-grade" and "inadequate" for businesses.
McGarvey wrote that the Blackphone "appears to be designed to operate outside the realm of IT oversight," and knocked the "costly" ($629) device's features when compared to BlackBerry's.
That got a response from the CEO of Blackphone-maker SGP Technologies, Toby Weir-Jones, who hit back at BlackBerry in a lengthy post.
Weir-Jones wrote that BlackBerry, formerly called RIM, "compromise[d] its integrity" in 2010 when it – under pressure from governments – made it technically possible for encrypted messages on its services to be decrypted and viewed.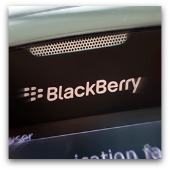 Citing BlackBerry's poor sales figures, falling share price, and shrinking market share, Weir-Jones twists in the knife by calling BlackBerry a "failed and dying platform."
Weir-Jones also emphasized that BlackBerry only recently opened up its BlackBerry Enterprise Service to managing devices that "people actually buy" like Android and iOS.
(Weir-Jones doesn't mention Windows Phone at all, although Microsoft's mobile platform has eclipsed BlackBerry as the third-most popular mobile device OS.)
It might have been risky for BlackBerry to take on Blackphone, but McGarvey may have found a weak spot – the Blackphone's current lack of interoperability with end-to-end mobile device management (MDM) software that businesses use to secure employee devices.
Weir-Jones's response to that point indicates that Blackphone has some catching up to do:
You'll soon see announcements about Blackphone's MDM plans. If you're following some of the press, you already know we're planning a family of devices, including a tablet, and that we are firm believers in the need for our devices to play nicely with a variety of ecosystems.
Unlike its main competitors – not just BlackBerry, but Google, Microsoft and Apple – Blackphone hasn't yet built up its capacity to respond to security incidents, issue security fixes, and communicate with customers about vulnerabilities (plans around which Weir-Jones says are going to be announced soon).
Blackphone's operating system – dubbed PrivatOS – is built upon Google's Android OS, which Weir-Jones says lends it the "aggregate benefit of a worldwide community of developers."
But that doesn't mean Blackphone is an open book, and it still needs to "play nicely," as Weir-Jones put it, with third-party MDMs.
In any case, both BlackBerry and Blackphone are facing an uphill climb with business customers.
Even with the trend of BYOD (bring your own device), enterprises are largely making the choice of which mobile devices to supply for their workers – and increasingly they are choosing iOS.
A new deal between Apple and IBM announced this week shows that the iPhone is the one to beat in the enterprise sphere as the two companies pledged to cooperate in creating iOS business apps and devices for IBM's corporate customers.
As noted by the Wall Street Journal, the partnership should give Apple a huge leg up in the enterprise market, and puts Apple in a position to be a rare crossover – appealing to both businesses and consumers.
Is BlackBerry a "failed and dying platform," as Weir-Jones says?
Well, I wouldn't write off BlackBerry just yet.
It's still a viable option for businesses and consumers concerned about security – and it's still the only mobile platform that's been certified as secure enough to be used by the US Department of Defense and the US President.
It remains to be seen if the Blackphone will withstand enterprise-level scrutiny, and make a dent in the high-end market now dominated by the iPhone.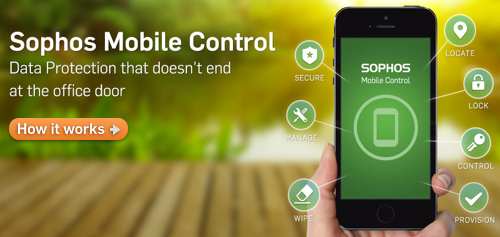 Image of BlackBerry smartphone courtesy of Shutterstock. Blackphone logo courtesy of SGP Technologies.