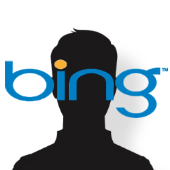 Microsoft has started accepting requests from European users who want to have specific search results removed from their search engine, Bing.
The requests come as a result of the "right to be forgotten" ruling issued by the Court of Justice of the European Union (ECJ) in May.
The ruling allows European web users to request the removal of links to sites that contain their names or information about them if they are "inadequate, irrelevant or no longer relevant, or excessive in relation to the purposes for which they were processed."
Microsoft's four-part form, much like the one implemented by Google at the end of May, requires an extensive set of identifying documentation, including proof of both real name and European residency, proof of any pseudonyms used and an email address.
Additionally, the form asks whether the person is a public figure, or someone with a role in their local community that involves trust, safety or leadership – such as a community leader, police officer or member of the clergy – though it is unclear what effect a positive response may have on any decision the company makes when assessing the submission.
Finally, the applicant is asked for a list of pages they wish to have blocked along with the reasons why they believe the information they contain is:
inaccurate or false,
incomplete or inadequate,
out-of-date or no longer relevant, or
excessive or otherwise inappropriate.
A submission will not guarantee that Microsoft will remove any links though and the company says it may also consider other sources of information to verify or supplement any requests.
Once it has received all the relevant information, Microsoft will then make a balanced decision which will consider a person's right to privacy against any public interest in protecting free expression and the free availability of information, as per European law.
Bing doesn't seem to have had a huge response yet – The Register reports that just 12 people asked for links to be removed from Bing in the first few days after the ECJ ruling came into effect, signifying just how dominant Google search is in the European market.
Microsoft, along with Google and Yahoo, has been invited to a meeting with EU privacy regulators in Brussels next Thursday to discuss how the court ruling should be implemented.
Yahoo, which declined to comment on any specific meetings, said that it "plan[s] to cooperate with privacy officials," despite not having yet implemented its own version of the removal process. The company did suggest that such a form will be available soon however:
In light of the European Court of Justice decision, our team is currently in the process of developing a solution for Yahoo users in Europe that we believe balances the important privacy and freedom of expression interests.
Image of silhouette courtesy of Shutterstock.