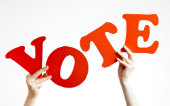 We spend a lot of time with our web browsers, visiting the websites we use for some very important things like our banking, our email, and for our jobs.
And we also use them for some not so important things – or maybe just more personal things – like watching videos, web searches, social media, message boards, and more.
In that sense, the web browser could be considered one of the most important pieces of software most of us use on a daily basis, which is why a relationship of trust comes into play – we rely on our browser to secure our communications, data and privacy.
Last year, we asked you which web browser you trust the most, and we received a lot of interesting feedback from our readers. (You can see who won here.)
But it's been nearly 12 months, and we're wondering if your views have changed.
Our single-question poll, "Which browser do you trust the most?" is different from which browser is faster, cooler, more secure, or even which one you're currently using (you might use more than one).
So tell us what you think – who do you trust?
And if you want to let us know why, please leave a comment at the bottom of the article.
Image of vote letters courtesy of Shutterstock.