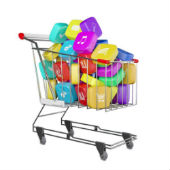 The European Commission (EC) has been working with national authorities and app store owners to address concerns over in-app purchases, especially where those transactions are undertaken by children.
Europe's Consumer Protection Cooperation (CPC) Network, in association with consumer protection bodies in its member states, asked Google, Apple and the Interactive Software Federation of Europe to ensure that:
Games advertised as "free" do not mislead consumers about the true costs involved.
Games do not directly encourage children to buy items in a game or to persuade an adult to buy items for them.
Consumers are adequately informed about the payment arrangements for purchases, and do not have money taken through default settings without giving their explicit consent.
Traders provide an email address so that consumers can contact them in case of queries or complaints.
According to a statement released by the EC, Google's response has been positive, with the company saying it will make a number of changes by the end of September 2014. These changes will include:
Not using the word "free" at all when games contain in-app purchases, developing targeted guidelines for its app developers to prevent direct exhortation to children as defined under EU law and time-framed measures to help monitor apparent breaches of EU consumer laws. It has also adapted its default settings, so that payments are authorised prior to every in-app purchase, unless the consumer actively chooses to modify these settings.
Apple, however, while agreeing to address the EC's concerns, hasn't offered a firm commitment or offered any proposals on timing for potential future changes. From the statement:
CPC authorities will continue to engage with Apple to ensure that it provides specific details of changes required and put its practices into line with the common position.
Apple responded via a statement in which it said it was doing "more than others" to protect parents, adding that its controls "go far beyond the features of others in the industry." The company also suggested that the required changes may coincide with the release of its new iOS operating system:
We are always working to strengthen the protections we have in place, and we're adding great new features with iOS 8, such as Ask to Buy, giving parents even more control over what their kids can buy on the App Store.
In January, however, the Federal Trade Commission (FTC) saw things rather differently – a situation that ended when Apple agreed to hand over $32.5m to settle a complaint "that the company billed consumers for millions of dollars of charges incurred by children in kids' mobile apps without their parents' consent."
In a Chet Chat podcast that we recorded at the time, our own Paul Ducklin agreed with the FTC decision but suggested that parents also need to assume a degree of responsibility:
Clearly, many parents have been in a position that their children have spent money either that they didn't expect or more than they intended - to the point that the FTC has intervened.

Now, if that's happening on this sort of scale, you can imagine how many accidents are happening with children who are messing around with iPads also used for work: sending tweets by mistake; deleting emails; accidentally locking things so that they can't be used later.

If you've got an iPad that you use for work purposes, then you need to be very cautious about handing it over to your kids so they can play a game - whether or not you intend to allow them to make in-app purchases.
So, while the action from the European Commission is welcome, it really should work in tandem with parents monitoring and educating their children in their use of technology.
In-app purchases can be costly but let us not forget that kids can face other, more serious dangers online – so make sure you know what your children are doing and what (and who) they are interacting with.
Image of app shopping cart courtesy of Shutterstock.