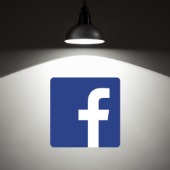 More than 17,000 people have signed up to a class action lawsuit against Facebook, which alleges that the social network violated its users' privacy.
The lawsuit's orchestrator, Max Schrems, who has a long-standing interest in Facebook and its approach to privacy, alleges that the company indulged in illegal activities including supporting spying via the NSA's surveillance activities, unauthorised use of data, tracking users on external websites and passing on user data to third-party companies and applications without authorisation.
The 26-year-old law student from Austria filed suit at Vienna's commercial court on 1 August and he hopes one billion Facebook users will join his cause.
Under Austrian law, a group of people can transfer their individual claims to one individual – such as Schrems in this case – who can then represent the entire group in court as a class action.
Schrems' claim, which urges Facebook to implement privacy changes and pay damages to each claimant, quickly started gathering support with 5,000 signups by Monday 4 August. A further 12,000 Facebook members signed up yesterday.
Schrems told Reuters that the response to his claim has been "giant" and far greater than he anticipated, adding that:
The emails and feedback have been really positive and what is interesting is that many people say finally someone is doing something in this direction.
The case is being brought against Facebook Ireland, the social network's European headquarters.
Schrems said in a statement:
Our aim is to make Facebook finally operate lawfully in the area of data protection. We love to complain constantly about data protection problems in Europe, now it's also time for us to enforce our fundamental rights. Within the framework of this class action individuals can also make a contribution to this effort.
The damages claim is set at a lowly 500 Euros ($668/£396) per claimant but Schrems said the total could soon add up:
We are only claiming a small amount, as our primary objective is to ensure correct data protection. However, if many thousands of people participate we would reach an amount that will have a serious impact on Facebook.
Schrems, who already has a case involving the social network pending at the European Court of Justice, has invited others to join his court action via www.fbclaim.com by handing over details about their Facebook membership in addition to verifying their names and addresses.
The campaign is being funded by litigation firm Roland Prozessfinanz AG and the company's 20% fee will be deducted from any damages that may be awarded. The firm's CEO Arndt Eversberg said:
Because of our long history as a litigation-funding company we are used to leveling the playing field in the fight between David and Goliath. In this case it is particularly necessary.
Schrems, however, said he was far more interested in getting Facebook to change its privacy rules than in any money he may receive.
Facebook has often faced concerns from users over data protection and privacy issues with the most recent example being an emotional manipulation experiment that attracted interest from the UK's Information Commissioner's Office (ICO) after its publication last month.
The ICO is currently investigating whether the study broke data protection laws.
Image of spotlight courtesy of Shutterstock.