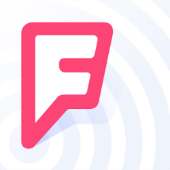 Foursquare, makers of the popular app that lets you "check in" wherever you go, unveiled a new version this week that the company hopes will make it the go-to service for local search.
In fact, Foursquare founder and CEO Dennis Crowley hopes the new Foursquare app will become indispensable, providing users with tips and recommendations – more like targeted ads – based on their location.
"To actually get an app to talk to you like a friend would talk to you. That's what we're going at here," Crowley tells Wired in an interview.
In order to make this vision become a reality, the Foursquare app tracks users' "background location" – using a combination of GPS, nearby Wi-Fi signals, and cell towers – even when the app is closed.
Gone is the old "check-in," which required you to tag yourself at a location (this formula has been shunted off to a separate app called Swarm).
Now the Foursquare app pushes out notifications based on where you are and what you like – if you've told the app you like vintage clothing, it will alert you to nearby thrift shops, for example.
Admittedly, this sounds kind of cool – an app that knows what you like and makes recommendations tailored to you and your location.
But there's a problem that should alarm anyone concerned about their privacy.
Giving up your location whenever your phone is on – even without the app running – is the default setting (versions of the app older than 8.0.0 required users to "opt in" to get this service).
If it makes you a little uncomfortable for Foursquare to track your every move, you have to "opt out" and disable the feature in the app's settings or in the privacy settings when you log into the Foursquare website.
How to opt out
When you download the Foursquare app or update to the new version, the app tells you that your phone's background location will be tracked, and points you to the settings to turn it off.
To opt out, open the app and go to  Settings | Location Settings and un-tick the box next to Location Services.
This screen tells you that the feature will be turned off automatically if your battery is running low, but it somewhat obscures the fact that the feature is otherwise always on.
Foursquare uses your phone's background location to help you find great places, even when your phone is in your pocket. When you arrive at a place with interesting tips, we'll send you a notification. Your location is never shared.
To disable background location from the Foursquare website, go to Settings | Privacy settings.
Un-tick the box that says:
Allow Foursquare to use my device's background location, even when the app is closed, including for features like sending you notifications with local recommendations or tips.
Now that's pretty easy. So why not let users opt in instead of opting out?
Based on Foursquare's business model of giving businesses a way to share recommendations and deals with users, it's probably a good assumption that the answer is "money talks, [user] walks."
As Crowley told the Wall Street Journal, the constant collection of data on users can reveal trends that can be useful to advertisers, who "might be really excited about getting their hands on that data."
Opting in means having options
You might be thinking, "What's the big deal? Users of Foursquare choose to tell everyone their location anyway."
True. But in previous versions of the app, it was the user who made the choice to broadcast their location, and only when they wanted to check in.
Now, Foursquare assumes you want to share that information with the app all the time, and without asking for your permission.
In the current climate of government surveillance, data mining, and social media oversharing, there's a growing resistance to invasions of privacy – even among people who don't hesitate to share what they're doing and feeling at every possible moment.
Even if you're comfortable giving away your privacy for convenience, it's more than a little naive to assume your personal data is well-protected and only being used in your best interests.
Look at the current crop of mobile messaging apps like WhatsApp and Viber – both were storing your messages in unencrypted form, until security researchers discovered that anyone could use Wi-Fi sniffers to intercept messages and see everything that users shared via the apps.
Then there's the 800 pound gorilla of social networks, Facebook, which is under fire from regulators and the subject of lawsuits from users for its aggressive data mining.
Facebook even copped to an experiment on non-consenting users.
When we polled Naked Security readers about what would make them quit Facebook, many commented that they would leave the network if only there was a better choice for connecting with all their friends and family.
That's why opting in for services is so important – it at least gives users a modest amount of control.
If we don't expect the apps and websites we've come to rely on to give us control over how our data is used, one day we may wake up and have no choice at all.
Image of Foursquare logo courtesy of Foursquare.