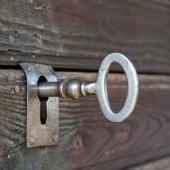 Donna Johnson's father, an accountant in the US state of Delaware, died suddenly of a massive heart attack.
As many people do when they die, Mr. Johnson left without passing on the digital keys to his family's finances: banking accounts, bill payments, online investments, or the login for his email account, where notices about such things were sent.
His photos were also stored online, meaning that the family's memories were locked away from them.
Months went by as his wife Claudia – the executor of his will – struggled with the email service provider to get access to her late husband's digital assets.
She failed. The service provider refused to grant her the access.
Instead, it deleted Mr. Johnson's account and all its stored information, without ever allowing the content to be reviewed.
During that time, the car insurance lapsed, the notices having gone only to his email account.
Now, there's a silver lining to the Johnson family's ordeal.
After the Johnsons brought the issue to a legislator's attention, Delaware last week became the first state in the US to enact a broad law that ensures families' rights to access the digital assets of loved ones during incapacitation or after death, just as if those assets were physical objects such as papers stored in a filing cabinet.
Last week, Gov. Jack Markell signed House Bill (HB) 345, the Fiduciary Access to Digital Assets and Digital Accounts Act.
Under the new law, digital assets such as email, cloud storage, social media accounts, health records, content licenses, databases and more are deemed a part of a person's estate upon death, and the entities who control access to those assets are required to provide the legal executor with control over the deceased's digital assets.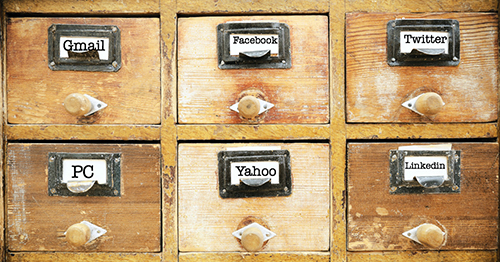 The law only pertains to estates governed by Delaware law, including those of state citizens or trusts that are under its jurisdiction.
The law is based on model legislation – the Uniform Fiduciary Access to Digital Assets Act (UFADAA) – released in July by the Uniform Law Commission, a non-profit group that lobbies to enact model legislations across all jurisdictions in the US.
Delaware is the first state to take the UFADAA and turn it into a bona fide law, but it's not the first state to attack the problem.
According to the Pew Charitable Trusts, at least eight other US states have enacted some form of legislation dealing with digital assets, and at least 10 other states have considered such legislation this year.
The site DigitalPassing maintains a list of state laws, while the site The Digital Beyond maintains a digital map which shows each state's legislation.
Prior to Delaware's broad new law, legislation passed by other states has only covered pieces of the puzzle: requiring internet providers to give an executor access to the contents of a dead person's email, for instance, or granting a deceased person's personal representative the power to terminate social media accounts.
Another example: Virginia, which has a law that focuses on unlocking the online accounts of minors.
Virginia's legislation was born out of the tragic case of a teen's suicide. His family had unsuccessfully tried to access his Facebook page to search for answers.
Privacy issues with digital assets laws
The words "access" and "Facebook page" of course point to the complicated issues regarding privacy invasion that arise with digital assets.
A coalition of 21 technology and media companies in the US has argued against legislation such as Delaware's.
One of the issues they raise regards liability, especially if an email contains information about a third party.
The Pew Charitable Trusts quotes Jim Halpert, an attorney representing the coalition:
If somebody died who's a drug counselor or psychiatrist or doctor, they're likely to have a lot of stuff in their email from patients, which is quite confidential. Under these bills, the fiduciary gets everything. They could turn around and file a very costly class action lawsuit against the service provider.
The Uniform Law Commission calls that fear a red herring, given that before the internet, doctors and drug counselors kept files with confidential information that could be accessed by a fiduciary if they died.
That fiduciary would bear the liability if confidential information was released in either digital or analog form.
The tech industry also argues that digital assets laws are in direct conflict with a federal law, the Electronic Communications Privacy Act, which prohibits custodians of digital assets from releasing them to a third party without the sender's or receiver's permission or a court order.
In fact, that's why the coalition's in favor of a Rhode Island law, which requires that executors get a court order to access email accounts of people who die and indemnifies the provider from liability.
Others are leery of digital assets laws, not on the grounds of liability, but rather on the grounds of privacy.
Adi Kamdar, a policy analyst for the Electronic Frontier Foundation, told the Pew Charitable Trusts that online accounts and the content stored therein should die with the deceased, unless he or she has left explicit plans indicating otherwise:
People live with personal information that they do not wish to share with, say, their parents or their significant others. The best course of action should be to respect this decision, even after death, unless the deceased takes steps to allow their estate's administrator access to their email.
That's exactly what Donna Johnson has done: in the wake of her father's death and the problems caused by lack of access to his digital assets, she's drafted her own will to prevent her survivors from having to suffer through what she and her mother had to deal with.
Some of the internet providers have made tools available to help.
For its part, Google in April 2013 introduced the Inactive Account Manager.
It gives users the option of sharing data or having the account deleted entirely if you haven't logged in for an amount of time that you yourself can specify.
Don't wait around for every keeper of your in-the-cloud valuables to come up with a plan for deleting your data, though.
To avoid having data fall into the wrong hands, or not getting to your heirs, draw up a digital will along with your regular will.
There are plenty of tools out there that can help.
The Digital Beyond offers this list of online services that includes not only digital estate planning but also posthumous email services and online memorials.
Images of old filing drawers and key courtesy of Shutterstock.