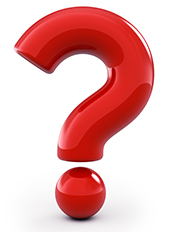 Europe's Commissioner for Justice, Martine Reicherts, has slammed Google and other opponents of the 'right to be forgotten' ruling, claiming that they are attempting to undermine the reform.
Speaking to the IFLA World Library and Information Congress in Lyon, France, Reicherts said the European Union had come a long way in reforming rules centred around the protection of personal data but highlighted how certain parties were attempting to knock the wheels off the speeding cart:
Just as work on this reform has picked up speed and urgency, detractors are attempting to throw a new spanner in the works. They are trying to use the recent ruling by the European Court of Justice on the right to be forgotten to undermine our reform. They have got it wrong. And I will not let them abuse this crucial ruling to stop us from opening the digital single market for our companies and putting in place stronger protection for our citizens.
The Right to be Forgotten ruling, which was approved by the European Court of Justice in May, requires search engines to remove links that are deemed "inadequate, irrelevant or no longer relevant, or excessive in relation to the purposes for which they were processed."
Google responded by launching its 'right to be forgotten' request form at the end of May and Bing followed two months later.
Google has already received over a quarter of a million removal requests.
Concerns surrounding the ruling include the potential impact on freedom of speech and the European digital economy as well as the challenges it presents to smaller search engines, as reflected in a recent report from the UK's House of Lords:
In our view the judgment is unworkable. It ignores the effect on smaller search engines which, unlike Google, may not have the resources to consider individually large numbers of requests for the deletion of links.
Reicherts is unperturbed though, arguing that opponents of the ruling, including Google which she explicitly named, have taken issue largely over how it will affect their ability to profit from their customers' data:
Search engines such as Google and other affected companies complain loudly. But they should remember this: handling citizens' personal data brings huge economic benefits to them. It also brings responsibility. These are two sides of the same coin, you cannot have one without the other.
Reicherts continued:
Those who try to use distorted notions of the right to be forgotten to discredit the reform proposals are playing false. We must not fall for this. Indeed, we must keep working hard to ensure the new rules are adopted as soon as possible.

Europe needs them urgently to revive economic growth and job creation. And it needs them to make sure that the rights of its citizens are upheld and protected.
The new rules in question – part of an EU General Data Protection framework which has been worked on for two and a half years – are scheduled to be in place by 2015.
Image of question mark courtesy of Shutterstock.