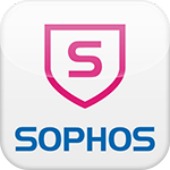 Sophos is looking for beta testers for the new version of Sophos Anti-Virus and Security, our free security app for Android.
Sophos Anti-Virus and Security protects Android devices without compromising performance or battery life. Using up-to-the-minute intelligence from SophosLabs, it automatically scans apps as you install them to make sure you're not putting anything nasty on your phone or tablet.
Other features include a privacy advisor, data and device encryption, and per-app password protection that you can set up for sensitive apps like your email.
It's already been downloaded more than 100,000 times from Google Play.
We need as many beta testers as possible for the new version. So, if you're interested, here is how to sign up:
Join the Sophos Mobile Beta Google group.
We'll send you an email with instructions on how to opt-in. Easy!
And, to sweeten the deal, we're giving away 20 Google Play gift cards worth $25 USD.
Good luck!