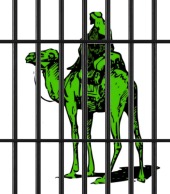 New charges have been filed against Ross Ulbricht, the alleged mastermind behind online drug marketplace Silk Road.
According to an indictment filed on Thursday, the 30-year-old now faces charges including narcotics trafficking, distribution of narcotics by means of the internet and conspiracy to traffic in fraudulent identification documents.
Speaking to CoinDesk, Ulbricht's attorney Joshua Dratel said that the additional charges added by the US Government had no bearing on the evidence that will be presented in the case:
If that is true, and it's too early for us to draw a conclusion (having just received it yesterday), these additional charges simply demonstrate the government's penchant for converting a single alleged course of conduct into a set of multiple similar, interchangeable charges in an effort to improve its chances of having a jury, overwhelmed by the sheer number of charges, agree with the government on at least one.
Ulbricht, who has been accused of operating under the alias of Dread Pirate Roberts, already faces life behind bars for his alleged involvement in Silk Road, a website that facilitated the buying, selling and distribution of drugs around the world.
He was previously indicted on four other counts – narcotics trafficking conspiracy, continuing criminal enterprise, computer hacking conspiracy and money laundering conspiracy – charges which he denied when he pleaded not guilty on 7 February this year.
According to prosecutors, Ulbricht was in charge of "the most sophisticated and extensive criminal marketplace on the Internet," which, they say, was "used by several thousand drug dealers and other unlawful vendors to distribute hundreds of kilograms of illegal drugs and other illicit goods and services to well over a hundred thousand buyers worldwide."
They also accuse him of making "tens of millions of dollars" from those sales but the new charges focus specifically on his alleged personal involvement in the trafficking of:
One kilogram and more of mixtures and substances containing a detectable amount of heroin
five kilograms and more of mixtures and substances containing a detectable amount of cocaine,
10 grams and more of mixtures and substances containing a detectable amount of lysergic acid diethylamide (LSD), and
500 grams and more of mixtures and substances containing a detectable amount of methamphetamine, its salts, isomers and salts of its isomers.
The superseding indictment also accuses Ulbricht of conspiracy to trade in fake identification documents, such as passports and driving licenses.
A photo released by the New York United States Attorney's Office purportedly shows nine different forms of ID, which the US government says belong to Ulbricht.
Since Ulbricht was arrested in October last year, the FBI have seized the Silk Road website as well as 29,655 Bitcoins, ($14.7m/£9m at current exchange rates) under its control.
As you might expect, Ulbricht's lawyers have come out fighting, looking to dismiss all the charges levied against their client. They argue that his Fourth Amendment rights were violated by the FBI.
According to a 102-page memo accompanying the motion to dismiss, the FBI obtained information and conducted searches either with warrants that were too generalised or without them at all:
The ESI (electronically stored information) and other material seized and searched has been contaminated at its source, and at several later points along the way, rendering the direct and indirect product of those searches and seizures - in essence, the entire product of the investigation itself - inadmissible.

Thus, the Fourth Amendment and relevant statutes require suppression of the fruits of the searches and seizures, and any evidence or other information derived therefrom.
Ulbricht, currently a resident of New York's Metropolitan Detention Center, is set to go on trial in a New York federal court on 3 November.
Image of jail bars courtesy of 360b / Shutterstock.com.