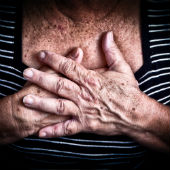 A resident of Maryland stands accused of masterminding a series of online dating scams targeting the elderly.
32-year-old Kris Koranteng has been arrested and charged with 11 separate counts, including conspiracy, mail fraud, wire fraud and money laundering.
According to court documents, Koranteng and a crew of four co-conspirators are thought to have sought out vulnerable love-seekers on a number of popular dating sites including Match.com and Chemistry.com.
Once an online relationship had been established, Koranteng and his crew attempted to get closer to the targets, with email, voice calls and text messages.
The victims were then tricked out of money using a raft of fairly common scams, such as promising lucrative returns from investing in gold, or claiming to need funds for hospital bills or travel to visit the smitten victim.
These ploys were backed up with faked documents (for example, certificates of origin for gold bars) and once victims had passed on their cash it was then split between the scammers, transferred from account to account and dispersed, leading to the money-laundering charges.
The scam ran from at least September 2012 until February 2014, shortly after Koranteng was first arrested in January. The indictment was brought in early August, and unsealed last week when Koranteng was again brought into custody.
Some of the victims were taken for huge sums, with one woman cited in court documents and highlighted by the Washington Post as losing over $500,000 over the course of more than a year.
If half a million dollars sounds like a lot to hand over to someone you've met online, it's not the first time such large amounts have been scammed using similar techniques – a Canadian man lost that much a year ago in Canadian dollars.
Earlier this year, another US woman handed over $86,000 to a scammer she met on Match.com.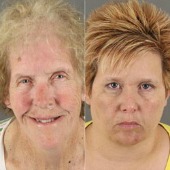 All in all, this crew is thought to have hauled in as much as $1.1 million, a very similar figure to that netted by a rather unprepossessing duo from Colorado, who were both jailed last year.
The Colorado scammers got 12 and 15 years for their crimes; if found guilty, Koranteng faces a maximum sentence of 20 years for each of 8 fraud counts, and 10 years for each of three money laundering counts, but it seems unlikely he'll be hit with the full 190 years in jail.
His four alleged co-conspirators are named in the indictment, but have not as yet been charged. Investigators have so far recovered over $290,000 from as many as 17 accounts, and even if all of that makes its way back to the victims, many will be left heavily out of pocket.
This latest case highlights once again the dangers of being too trusting online, and also reminds us how difficult it is to know that someone is who they claim to be.
Some degree of anonymity is regarded as a must on many dating sites, and that leaves users open to all sorts of abuse and trickery. Those who are looking for love are a particularly vulnerable group, likely to be more trusting than most if they let their romantic yearnings overrule common sense.
That makes them a popular target for all sorts of scams, including mass phishing as well as more personal cons, and also makes data yielded from breaches such as those at Cupid Media and eHarmony particularly valuable.
In some of these cases there is much more that the dating sites could have done to protect their users – for example by properly storing their password databases – but in the more individual scams the sites act as little more than an introduction service.
Limited vetting of members may be possible, but once two people have been put in touch, and taken the relationship outside the dating site, there's not much that can be done to ensure fair dealings between them.
Most users would surely disapprove of any attempt to monitor or censor their romantic chit-chat anyway.
So once again it comes down to the individual's caution, or lack thereof. Internet culture has bypassed a lot of the usual methods we use to determine the trustworthiness of those we interact with, as well as providing a vast array of ways of putting the vulnerable in touch with the devious.
It seems like it's going to take quite some time, and a lot more stories like this, before we all start exercising the proper skeptical approach to online "friends", acquaintances and potential partners.
Image of elderly woman courtesy of Shutterstock.