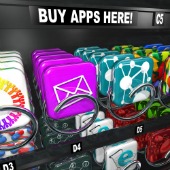 Microsoft is vowing to clean up its Windows Store, after a survey of the app store found many scam apps for sale that were deceptively labeled with logos and names of legitimate apps.
Last month, How-To Geek published an article in which it said Windows Store is a "cesspool of scams," with many apps ripping off logos from companies like Apple, Adobe and Google to mislead users into paying for apps that look like they are from those companies.
In a blog post, Microsoft's Todd Brix said the company has heard the complaints "loud and clear," and in response has strengthened its Windows Store app certification requirements in an effort to root out misleading apps.
Earlier this year we heard loud and clear that people were finding it more difficult to find the apps they were searching for; often having to sort through lists of apps with confusing or misleading titles. We took the feedback seriously and modified the Windows Store app certification requirements as a first step toward better ensuring that apps are named and described in a way that doesn't misrepresent their purpose.
Brix said that Microsoft's updated app policies are being applied to all new app submissions and updates to existing apps; the company is also conducting a review of the Windows Store to identify non-compliant and misleading apps.
In the process, Microsoft has removed more than 1,500 apps from Windows Store.
"The Store review is ongoing and we recognize that we have more work to do, but we're on it," Brix said.
Users who downloaded scam apps can apply for a refund, and developers of apps that have been cloned are encouraged to report copyright, trademark or publicity rights infringements.
Quantity trumping quality?
Windows Store has been plagued by scammy "crap apps" since its inception two years ago, according to observers like Mark Hachman of PCWorld and Peter Bright of Ars Technica.
The editors at How-To Geek think they've come up with the answer as to why: Microsoft "doesn't care" that Windows Store is loaded with junky apps because the company is more interested in showing growth of its app store.
That's a rather simplistic judgment.
Of course, it makes sense that Microsoft would want to grow its store to compete with the likes of Apple and Google – but surely the company doesn't want to drive away consumers by abetting scams.
More likely, in my view, the pressure Microsoft is feeling to catch up with the app diversity available for Android and iOS users has resulted in some sloppiness in how it vets apps.
As Brix himself noted, Microsoft is trying to expand its store by "keeping developer friction to a minimum."
It sounds like the process for certifying apps was a little too fast and loose.
Microsoft's updated policies will hopefully cut down on misleading apps with stricter requirements in naming and categorizing of apps to accurately reflect an app's purpose and functionality; and differentiation of icons to avoid mistaking one app for another.
Buyer beware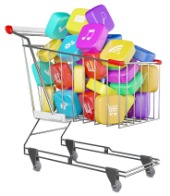 It's not just Windows Store that's been inundated by cloned and scammy apps – Google Play has had more than its fair share of junk Android apps.
With the release of the Swing Copters game by the developer of the popular and now-defunct Flappy Bird, the Play Store was flooded with clones.
The Guardian found that when Swing Copters first launched, it was buried beneath 62 similar apps if you searched for it by name.
Malicious apps have also made it into Play Store – such as the Virus Shield app that promised, for $3.99 per download, to protect Androids from malware but had no anti-virus functionality at all.
It appears that scam or malicious apps will inevitably slip through the cracks in app certification used by both Microsoft and Google.
Meanwhile, Apple's far stricter certification process has kept iTunes quite clean, but even Apple has come under fire for iOS apps that are labeled as "free" but require in-app purchases to access the app's advertised functionality.
Our advice is to be selective in what you download – do a little bit of research first, and use consumer app reviews as guidance.
If you have any doubts, don't hit that download button.
Images of app vending machine and app store concept courtesy of Shutterstock.