The FBI says it is investigating the alleged theft of nude and other photos of female celebrities, including Jennifer Lawrence and Rihanna.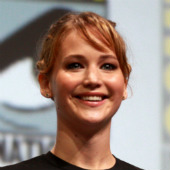 FBI Spokesperson Laura Eimiller told NBC News:
The FBI is aware of the allegations concerning computer intrusions and the unlawful release of material involving high profile individuals, and is addressing the matter. Any further comment would be inappropriate at this time.
Meanwhile, Apple also said that it is "actively investigating" the theft of personal images after it was alleged that its iCloud service was exploited by the person who posted the photos online. Speaking to Recode, Apple spokeswoman Natalie Kerris said:
We take user privacy very seriously and are actively investigating this report.
Though it hasn't been confirmed, many sources have speculated that the photos were stolen from iCloud accounts.
Actress Kirsten Dunst, also named on the list, appears to think her photos were taken from iCloud:

Thank you iCloud
The person who leaked the photos on the 4Chan website has spoken up to say he didn't actually hack the images from the celebrities, and is instead merely a "collector".
People wanted sh*t for free. Sure, I got $120 with my bitcoin address, but when you consider how much time was put into acquiring this stuff (i'm not the hacker, just a collector), and the money (i paid a lot via bitcoin as well to get certain sets when this stuff was being privately traded Friday/Saturday) I really didn't get close to what I was hoping.
The "collector", who now claims to also have a sex video of Lawrence, is currently soliciting PayPal donations in return for further releases, subject to finding a way to avoid interest from the FBI.
Celebrity or not, everyone should have a reasonable expectation of privacy, regardless of the nature of the content they are storing on their devices.
The problem, however, is that, once taken, those photos and videos can – and do – fall into the wrong hands.
Be careful out there people.
For further information
We have a number of Naked Security resources to help you stay safe online. Here are some links you might find useful:
Image of Jennifer Lawrence by Gage Skidmore, from Wikipedia.