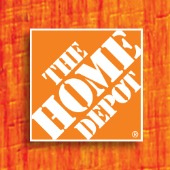 Home Depot has responded to reports that it has suffered a credit card breach.
Yesterday, Brian Krebs reported that two "massive" new batches of stolen credit and debit cards had been put up for sale on the 'Rescator' cybercrime forum.
Krebs claims that multiple banks say they are seeing evidence that Home Depot stores may well be the source of this breach, although this is currently unconfirmed.
Paula Drake, spokesperson for Home Depot, did confirm that the company is investigating:
[W]e are looking into some unusual activity and we are working with our banking partners and law enforcement to investigate...

Protecting our customers' information is something we take extremely seriously, and we are aggressively gathering facts at this point while working to protect customers. If we confirm that a breach has occurred, we will make sure customers are notified immediately. Right now, for security reasons, it would be inappropriate for us to speculate further – but we will provide further information as soon as possible.
Home Depot has 2200 stores across the US, Canada and Mexico. It's believed that the potential breach may extend as far back as late April this year.
Of course, Home Depot is just the latest in a long line of retail breaches. Supervalu, Neimann Marcus, The UPS Store and Target have all suffered breaches in the last year.
We will update Naked Security as the story develops.
In the mean time, if you have used your credit card at Home Depot it's worth keeping an eye on your account in case of any suspicious activity. If you see something you are not expecting, contact your bank immediately.