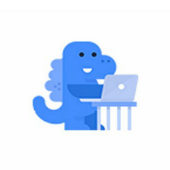 In April 2014 Facebook launched a new tool to help users check their privacy settings. Using a blue cartoon dinosaur, dubbed 'Zuckersaurus-Rex', otherwise known as the 'privacy dinosaur', the social networking company offered a warning to a small number of users before they posted anything publicly.
Five months on and Facebook yesterday began rolling the tool out to the more than 1.2 billion people who are signed up to its service.
If you haven't received a dino-popup yet then you can either wait for it to appear in the next few days or you can click on the padlock icon in the top right corner of your Facebook page and choose Privacy Checkup. It is not yet available in the mobile version of Facebook, so you'll need to access it via your desktop to find it.
Running the tool is pretty simple as you can see from Facebook's own video below:
The three-step process begins by asking who you would like to share your next post with from a choice of your friends only, everyone, or more custom options.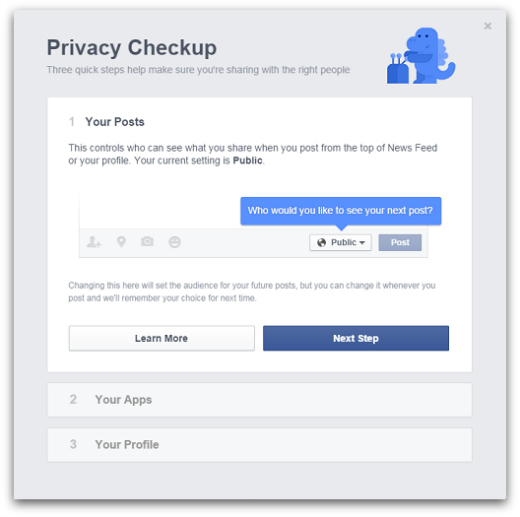 The second stage of the checkup looks at the apps you've logged into with Facebook. You can scroll through each of the apps and choose who can see that you use them, who can view anything that they may post or even delete apps that are no longer required.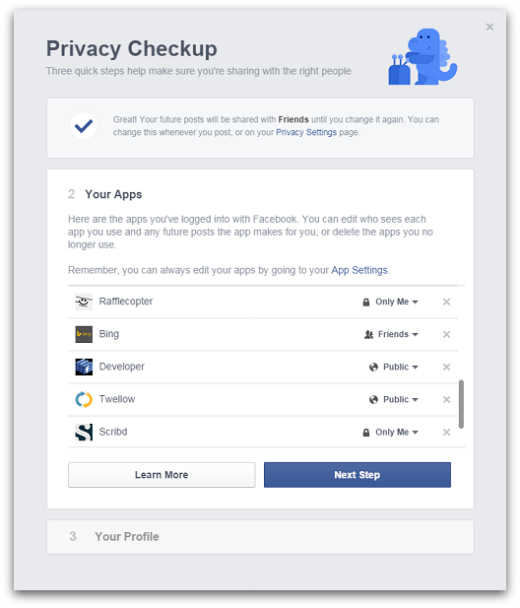 Step 3 allows you to review your profile on Facebook and decide whether details such as your email address, birthday or location should be viewable by everyone on Facebook, your friends only, just you, or a custom set of people you specify.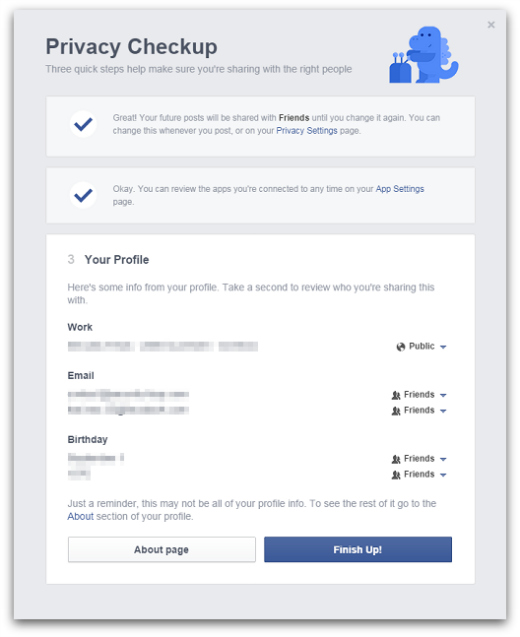 Once complete, simply click on Close to end the Facebook Privacy Checkup.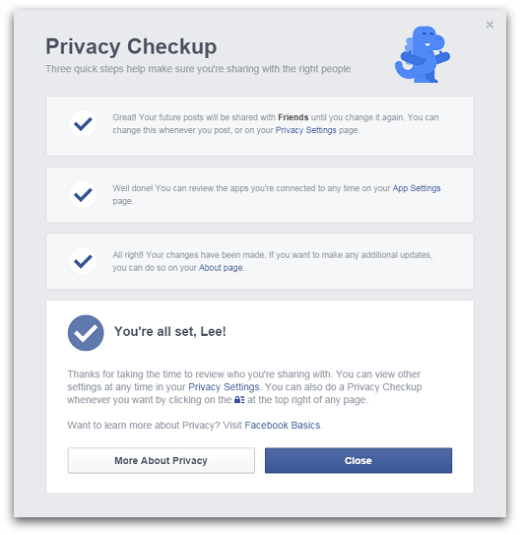 So why is Facebook suddenly pushing privacy controls for its users?
The company has a chequered history where privacy is concerned. Perhaps in the wake of the Snowden revelations, the upcoming class action lawsuit instigated by Max Schrems and the fallout over its emotion experiment, the company is making some changes.
Around the time the privacy dinosaur first appeared, Facebook switched the default post setting from "public" to "friends" for new users. And, in April, more changes were revealed at the F8 conference – the most notable of which was the ability for users to login anonymously to third party apps.
Despite the widespread introduction of the Privacy Checker, some users may still feel a little overwhelmed by the large number of security options the social giant has to offer.
Fret not – we have prepared our own tips to help you make your Facebook account safer!