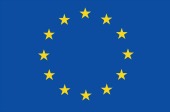 In a surprise move, the European Commission has poked the sleeping dragon by yet again reopening a four-year antitrust investigation into Google's search and advertising business.
In addition, the EC might open a separate investigation into Google's Android mobile operating system.
The long-running investigation dates to November 2010, when Joaquin Almunia, the EC's antitrust chief, opened an investigation into whether Google's dominance in Europe's search advertising market required regulatory action, given that it accounts for about 95% of the search market.
In a letter to the Financial Times, published on Saturday, Google said the company is totally not all that big a deal in Europe and Europeans are so just, like, going directly to newspapers without Google being the gateway to all things internet.
Or, in Google chairman Eric Schmidt's exact words:
While we're fortunate to have been very successful in Europe, Google is not 'the gateway to the internet'. Newspapers such as Bild, Le Monde and the Financial Times get most of their online traffic directly (less than 15 per cent comes from Google). To book a flight or buy a camera you're as likely to visit a site like Expedia or Amazon as you are Google. And if you are on a mobile phone, you may go straight to an app. The most downloaded app in Europe is Facebook Messenger, not Google.
Joaquin Almunia, the EC's antitrust chief, told Bloomberg TV on Sunday that he's trying to squeeze solutions out of Google in response to "very, very negative", well-reasoned responses from complainants to the proposed settlement, which was unveiled in the spring.
The complaints have come from entities including Deutsche Telekom AG, French and German publishers, and fellow EU commissioners.
From the Bloomberg TV interview:
In this investigation, we received a lot of complaints. We have been trying to obtain from Google proposals to overcome the difficulties and the concerns. Now with the last version of proposals we came back to the complainants. The complainants sent us replies during the summer. Some of these replies are very very negative.

And in some of those replies, some complainants have introduced new arguments, new data, new considerations so we now need to analyse this and to see if we can find solutions – if Google can find solutions to some of these concerns which we consider justified, and we are in this process. So it's a long investigation, it's a complex issue.
Remaining areas of contention are Google's links to its own "vertical search" services rivals, as well as the copying of content from competing vertical search companies.
As far as Android goes, rivals such as Microsoft have said that competition is stifled by the insistence that handset manufacturers using Android with Google's services have to use Google's search and maps, which gives prominent positions on the home screen.
Unsurprisingly, Google's not giving an inch – at least not as far as Eric Schmidt let on in his letter.
In it, he paints Google's search results as purely user focused, like manna from internet heaven:
Nor is it true that we promote our own products at the expense of competitors... if you want to buy something, whether it is shoes or insurance, we try to show offers and websites where you can actually buy things.

That's more relevant than a link to a specialised search engine, where you have to repeat your query. And if you need directions to a pharmacy, you get a Google Map with the closest stores. We think that is a great result for users.
What do you think, readers?
Does the cause of fair competition mean that Google should untangle its web of services, or do you like them just fine the way they are, YouTube, Maps and all?
Please let us know your thoughts in the comments section below.