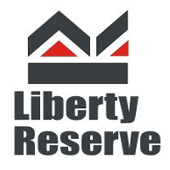 Mark Marmilev, CTO of former digital currency brokerage Liberty Reserve, has pleaded guilty to playing a major role in the operation of the business which became a favourite for cybercrooks and money launderers.
35-year-old Brooklyn, New York native Marmilev was one of seven people indicted when the US authorities seized and shut down Liberty Reserve in May 2013.
The online currency system was described in court documents as "one of the world's most widely used digital currencies" at the time, and "one of the principal means by which cyber-criminals around the world distribute, store and launder the proceeds of their criminal activities."
Marmilev stood accused of "conspiring to operate an illegal unlicensed money transmitting business that he knew involved the transmission of funds derived from criminal activity".
US legal code 1960 imposes up to 5 years in jail for running "unlicensed money transmitting businesses", and Marmilev is due for sentencing in December.
Further charges of money laundering, with potential penalties of up to 20 years, remain pending against Liberty Reserve and its operators.
One of the company's founders, 41-year-old fellow Brooklynite Vladimir Kats, entered a guilty plea to multiple counts, including money laundering, in November of last year, a few months after 47-year-old Costa Rican Azzeddine El Amine had also pleaded guilty.
Both await sentencing along with Marmilev.
The company's "principal founder" Arthur Budowsky awaits extradition from Spain, while several others named in the original indictment await trial and two men remain at large in Costa Rica. All are considered innocent until proven guilty.
Founded in Costa Rica in 2006, Liberty Reserve apparently had over a million users around the world with more than 200,000 in the US alone, and processed more than 12 million transactions a year involving over $1.2 billion.
It is thought that "virtually all" the business conducted by the company related to criminal activity.
The total amount laundered through the business is thought to top $6 billion, with crimes facilitated thought to have included "identity theft, access device fraud, computer hacking, wire fraud, child pornography, and narcotics trafficking".
By the time the US authorities closed in, the operators were already in the process of shifting funds from Liberty Reserve accounts. $19.5 million was seized, however, and the indictment lists further accounts thought to be shell-companies run by the Liberty Reserve crew as far afield as Cyprus, Hong Kong, China, Morocco, Australia and Spain.
The collapse of Liberty Reserve may have caused some headaches for the world's cybercriminals, but its place has been taken by Bitcoin and other digital currency systems with built-in anonymity features.