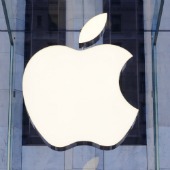 Apple has launched a new privacy website to highlight how it handles its users' privacy as well as government requests for user data.
The website launched with a letter from CEO Tim Cook which – in typical Apple style – is remarkably easy to read, given the often very dry nature of privacy statements.
In his letter, Cook made it clear that Apple views privacy differently to other tech companies – the following comment could apply to several firms including the likes of Facebook and Google.
A few years ago, users of internet services began to realize that when an online service is free, you're not the customer. You're the product. But at Apple, we believe a great customer experience shouldn't come at the expense of your privacy.
Cook explained that Apple looks to make money by offering products to consumers rather than by constructing user profiles based around web browsing habits or the content of personal emails.
We don't "monetize" the information you store on your iPhone or in iCloud. And we don't read your email or your messages to get information to market to you. Our software and services are designed to make our devices better. Plain and simple.
Cook said that even with iAd – Apple's advertising network – the company applies the same privacy policy, and does not use any user data from Health and HomeKit, Maps, Siri, iMessage, call history, or any iCloud service like Contacts or Mail.
Cook's message also touched on recent security concerns, such as the nude celebrity photos which were published on the 4chan website. He wrote how the company will continue to improve security and encouraged customers to take advantage of two step verification to protect both their Apple ID and the data in their iCloud.
(There are still some limitations with Apple's implementation of two-step verification – see Paul Ducklin's article from earlier this week.)
Cook's letter also explained that Apple is unable to bypass a device's passcode on the new iOS 8, even if it is asked to by law enforcement.
On devices running iOS 8, your personal data such as photos, messages (including attachments), email, contacts, call history, iTunes content, notes, and reminders is placed under the protection of your passcode. Unlike our competitors, Apple cannot bypass your passcode and therefore cannot access this data. So it's not technically feasible for us to respond to government warrants for the extraction of this data from devices in their possession running iOS 8.
While that may sound great for privacy-conscious Apple fans, they should still be aware that it's possible that law enforcement could still extract data from the device if it has access to a computer that has previously been used to move data to and from the smartphone. It's also worth noting that withholding a passcode may be an offence in some jurisdictions.
Cook finished by addressing government surveillance.
I want to be absolutely clear that we have never worked with any government agency from any country to create a backdoor in any of our products or services. We have also never allowed access to our servers. And we never will.
Image of Apple store courtesy of Songquan Deng / Shutterstock.com.