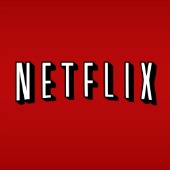 Things are getting testy between Netflix and Canada's broadcast regulator, which is mulling taxing Netflix for having the cheek to serve a whole lot of non-Canadian content that Canadian viewers really want to see.
Last week, a rep from US-based Netflix appeared in Gatineau, a city in western Quebec, at the Let's Talk TV hearing about the future of Canada's TV industry.
The rep was there to answer questions from the Canadian Radio-television and Telecommunications Commission (CRTC), including how many subscribers Netflix has in Canada and how much money it makes from them.
The exchange reportedly got heated, to the point that the CRTC ordered Netflix to hand over the information "in confidence".
Netflix's response: No, thanks – we're not sure you'll keep it confidential. And, by the way, we don't think you've got the jurisdiction to make us do it, either.
Those are fighting words in the land of broadcasting, and it focuses the showdown on a fundamental question: Does the CRTC have the legal authority to demand anything of a service like Netflix?
As the Financial Post reports, while the CRTC has previously ruled that it has the power to regulate online video under the country's Broadcasting Act, it chooses to exempt the web from regulation.
Throughout the hearing, government members have vowed to keep online video free from regulations and funding requirements.
From a statement put out by Canadian heritage minister Shelly Glover on Friday after Netflix's presentation:
The CRTC has in the past declined to regulate such online services - a position that our government continues to firmly support. We will not allow any new regulations or taxes on internet video - we will reject a Netflix and YouTube Tax.
That's a reference to a cultural tax to subsidize national culture – a foreign concept in the US but a norm in countries including Canada.
At any rate, Monday's 5pm deadline for Netflix to comply with orders to hand over what Netflix called commercially sensitive information came and went.
Netflix did, in fact, submit a letter with answers to the CRTC's list of information requests.
In that letter, Netflix director of global public policy Corie Wright handed over only information that the company doesn't consider to be confidential, including its privacy policy and screenshots of its Canadian content.
Netflix has good reasons for suspecting the CRTC might not keep information confidential, in spite of its assurances.
As the Globe and Mail reports, when a company submits information to the CRTC and asks that it be kept confidential, the CRTC makes a decision about whether confidentiality is in the public interest.
Netflix wanted, therefore, a blanket guarantee that the CRTC would keep its sensitive information private.
The CRTC wouldn't give it.
Therefore, the two sides now find themselves at a standstill that could be settled in negotiations but could also find the parties in court to hammer out the issues.
Would Canada block citizens from streaming Netflix content?
Yikes, that's "unthinkable", said Michael Geist, a law professor at the University of Ottawa, in an interview with the Globe and Mail.
Unthinkable, indeed!