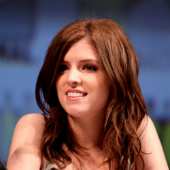 In the story apparently without end, Jennifer Lawrence has again found herself the subject of tawdry picture posters in what has been dubbed 'The Fappening 3' by Redditers and 4chan community members.
Round 3 got underway over the weekend and saw Lawrence, as well as other celebrities including supermodel Cara Delevingne, American Olympic gold medalist Misty May Treanor and actress Anna Kendrick further humiliated with the posting of more images (although Kendrick's aren't said to be naked photos).
The posting of hacked celebrity photos began at the end of August. An anonymous "collector" posted images of Lawrence, as well as many other celebrities, and the photos spread quickly via the 4chan and Reddit communities.
Earlier last week a second batch was released, including photos of Kim Kardashian and actresses Vanessa Hudgens, Mary-Kate Olsen and Jenny McCarthy.
The original leak followed what some thought must have been a security breach at Apple, but the company said it had found no evidence of a breach of any of its systems. It did, however, find evidence that individual iCloud accounts were compromised – probably through figuring out the celebrities' login credentials.
Apple has since added two-step verification for iCloud accounts, though Naked Security's Paul Ducklin remarked at the time that he thinks Apple still hasn't got two-step verification quite right.
Apple really wants you to trust it – since the original news broke, it's also launched a new privacy website which includes a letter from Apple's CEO Tim Cook emphasising the company's commitment to user privacy.
While this is all welcome from Apple, it isn't likely to stem the tide of nude photos just yet.
Why?
Firstly, on the celeb front, it appears that the leaked images were acquired over a long period of time and by more than one person.
Those in possession of the images may have deliberately held back on their release until they built up a sizable collection, so it's entirely possible there may be further releases of photos.
Secondly, some users don't always follow security best practices, either for personal convenience or because they're unaware of how to protect their personal data.
We suggest turning on two factor authentication for every account where it is an option.
Here is a short and straight-talking video that not only shows you how to pick a proper password, but also explains why you should bother.
→ Can't view the video on this page? Watch directly from YouTube. Can't hear the audio? Click on the Captions icon for closed captions.
It would also be a good idea to revisit the answers you give to those security questions that are asked if you need to reset your passwords. Remember – you don't have to use your mother's real maiden name or your actual date of birth.
Make them complicated and make them different for each account, so you can make things as difficult as possible for a hacker to get at your information.
Image by Gage Skidmore from United States of America (Anna Kendrick) [CC-BY-SA-2.0], via Wikimedia Commons