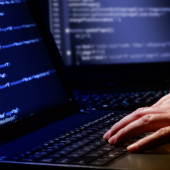 Proposed changes to the Serious Crime Bill in the UK could see British hackers facing lengthy sentences where their actions damage national security, the environment, the economy or human welfare in any country.
Where the damage caused to human welfare or national security is deemed to be serious enough, the amendment to the Computer Misuse Act 1990 would allow judges to hand out life sentences – a situation some experts believe could be used to target whistleblowers.
The Bill reached the report stage at the House of Lords on 14 October where Baroness Williams of Trafford offered up some amendments in an attempt to clarify some of the computer misuse clauses, especially in regard to locations falling outside of territorial waters, such as oil rigs and ships.
Last week, the Joint Committee on Human Rights expressed concern over the ambiguity of the planned new legislation in other areas of its wording.
Definitions such as "damage to the environment", "damage to the economy" and "damage to national security" were too vague, they said, considering the length of jail time that could be associated with them.
Legal certainty requires that criminal offences are precisely defined so that individuals know how to avoid such sanctions. Vagueness is not permissible in the definition of criminal offences.

...

The broad and vague definition of the new offence of computer misuse appears to be without precedent, and the Bill therefore appears to cross a significant line by using these unsatisfactory concepts in the definition of a serious criminal offence carrying a lengthy sentence.
The group did agree, however, that robust laws were required in the face of computer crimes, especially where attacks against critical infrastructure were concerned.
The Joint Committee concluded its review of the computer misuse proposals by suggesting further amendments to the Bill to remove those particular elements altogether.
The government, however, is keen to press ahead with the Bill.
A Home Office spokesperson claimed that its implementation would ensure that anyone responsible for a serious computer attack would face an appropriate level of justice, worthy of a crime that "blights lives and causes misery across the UK. It is a threat to our national security and costs hard-working taxpayers at least £24bn a year."
Image of hacker courtesy of Shutterstock.