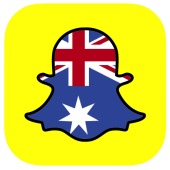 Australia's cyberbullying crackdown won't see the country putting any legal muscle into forcing "smaller" social media firms like Snapchat to take down harassing content, a Parliament spokesman said on Tuesday.
Speaking at a speech at a conference in Melbourne, Paul Fletcher, the Parliamentary Secretary for Communications, said that it's impossible to enforce laws against overseas firms, ZDNet reports.
Hopefully, it will be another story for firms that have a stake in their in-country reputations – namely, those with Australian employees and advertising revenue.
They'll likely be responsive to new cyberbullying laws that are due to be introduced to parliament before the end of the year, Fletcher said.
Those laws include the establishment of a new Office of the Children's E-Safety Commissioner to handle complaints and takedowns of cyberbullying material.
The commissioner will oversee a two-tier system targeted at "large" firms, such as Facebook and Twitter, that have a presence, and employees, in Australia.
In Tier One, companies will be expected to voluntarily act – in a "timely manner" – on legitimate takedown requests from the public, Fletcher said.
If the companies are sluggish about takedowns, the commissioner can directly request that material be removed.
If the firms repeatedly ignore takedown requests, they may be relegated to Tier Two, where they may be subjected to legal obligations to remove content – including court injunctions or referral to police – and civil penalties for non-compliance.
The laws are targeted at the firms, rather than at the users who produce the offending content, given that many of those are children.
In fact, Snapchat, though it's too far away for Australia to reach with policing or legal maneuvers, is one of the tools used by cyberbullying minors.
As the online forum No Bullying reports, bullies like to use Snapchat for the same reason that kids feel secure in using it for sexting: namely, a false sense of security that the incriminating material is going to self-destruct after a few seconds:
Teens think they can send a naked picture of themselves to a boyfriend or girlfriend and it will be gone after the recipient views the picture. Likewise, those who seek to bully others can send bullying pictures to their victims with the assumption that the picture will disappear before their victim can show it to an adult.
In lieu of legal power, Australia's going to pursue "informal" means to mitigate harassing content coming from Snapchat and other offshore firms, Fletcher said:
By building relationships with overseas-based sites, the commissioner is likely in many cases to be able to achieve the desired policy intention.
Australia's approach – going after the services trolls use to torment victims – is an interesting way to tackle the problem of cyberbullying.
The UK is also looking at amending laws in England and Wales that go after the bullies themselves: if the amendments pass, the countries would see a quadrupling of prison time for those convicted.
Which do you think would work better: going after the firms that provide forums for bullies, or going after the bullies themselves? Should we do both?
Please do share your thoughts in the comments section below, and keep in mind: regardless of how governments decide to handle cyberbullies, there are tools and methods out there for the victims to use to protect themselves.
See our guide on how to kill a troll to learn more.