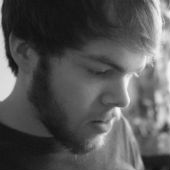 It was just over a year ago that the FBI seized the domain and servers of online drug bazaar Silk Road and arrested alleged kingpin Ross William Ulbricht.
Before you could say "Gosh, I'm running low on ecstasy", Silk Road reboots sprung up, with one in particular, Silk Road 2.0, being allegedly staffed with trusted old-timers from the original Silk Road, running a new site that was all spiffy and improved – with PGP encryption, even.
Besides developing a hole in its Bitcoin pocket, Silk Road 2.0 has really been doing great, humming along, reportedly generating sales of at least about $8 million per month, with about 150,000 active users.
But that's all over now that the alleged kingpin of Silk Road 2.0 has been busted.
Manhattan US Attorney Preet Bharara said on Thursday that the FBI earlier in the day had arrested Blake Benthall, also known as "Defcon", for allegedly being kingpin 2.0 of Silk Road 2.0. The Feds said:
As alleged, Blake Benthall attempted to resurrect Silk Road, a secret website that law enforcement seized last year, by running Silk Road 2.0, a nearly identical criminal enterprise. Let's be clear - this Silk Road, in whatever form, is the road to prison. Those looking to follow in the footsteps of alleged cybercriminals should understand that we will return as many times as necessary to shut down noxious online criminal bazaars. We don't get tired.
The Feds were in court in early October to deny claims from Ulbricht's lawyers that they had hacked their way into Silk Road without a warrant.
Not, mind you, that doing so would have contravened the Fourth Amendment if they had hacked past the anonymizing Tor network that's supposed to keep the black market hidden, they said.
This time around, to get hold of whomever owned and operated Silk Road 2.0, a Homeland Security Investigations (HSI) agent tried a different tactic: he or she got onto Silk Road 2.0's support staff.
The undercover agent got access to private, restricted areas of the site reserved for Benthall and his administrators.
The FBI/HSI investigation found that Silk Road 2.0 was originally controlled for a short time by a co-conspirator using the same handle that Ross Ulbricht allegedly used to run the original Silk Road market – "Dread Pirate Roberts."
Benthall allegedly took over site administration in late December 2013, using the handle "Defcon", and he's and owned and operated it since, Bhara says.
That means he's allegedly controlled and overseen all aspects of Silk Road 2.0, including, among other things: the computer infrastructure and programming code underlying the website; the terms of service and commission rates imposed on vendors and customers of the website; the small staff of online administrators and forum moderators who've assisted with the day-to-day operation of the website; and the profits generated.
Benthall was arrested in San Francisco and went before a judge in Manhattan on Thursday.
The criminal complaint describes Silk Road 2.0 operations as being similar to the original: the site is accessible exclusively via the Tor network, payments are made in Bitcoins to preserve anonymity and evade detection by the law, and the offerings consisted, overwhelmingly, of illegal drugs, though other illegal goods were found:
As of October 17, 2014, Silk Road 2.0 had over 13,000 listings for controlled substances, including, among others, 1783 listings for "Psychedelics", 1697 listings for "Ecstasy", 1707 listings for "Cannabis", and 379 listings for "Opioids". Besides illegal narcotics, other illicit goods and services were openly advertised for sale on Silk Road 2.0 as well, including fraudulent identification documents and computer-hacking tools and services.
Benthall, 26, of San Francisco, is looking at one count of conspiring to commit narcotics trafficking, which carries a maximum sentence of life in prison and a mandatory minimum sentence of 10 years in prison; one count of conspiring to commit computer hacking, which carries a maximum sentence of 5 years in prison; one count of conspiring to traffic in fraudulent identification documents, which carries a maximum sentence of 15 years in prison; and one count of money laundering conspiracy, which carries a maximum sentence of 20 years in prison.
Image of Blake Benthall taken from his Twitter profile.