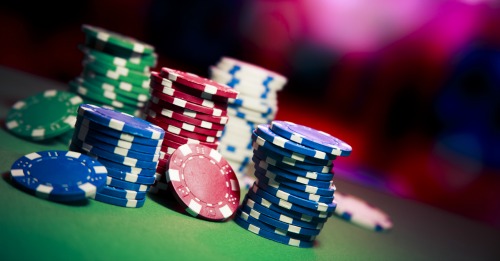 I imagine the hardest thing for anyone with an addiction is to admit the problem exists in the first place. For those who overcome that hurdle, the real hard work comes in the form of denying themselves that which they crave.
So imagine how self-confessed gamblers in New Jersey must have felt when, after adding themselves to a voluntary "self-exclusion" list, they continued to receive promotional offers from the online gambling arm of casino giant Caesars Entertainment Corp.
Between 16 February and 28 May this year, 250 "compulsive" gamblers received promotional gambling emails from Caesars (operating as WSOP.com), following what it described as a "back-end software issue"
In a statement, the company's Vice President of Corporate Communications Seth Palansky said:
The issue that caused our system to inadvertently target these patrons has been fixed and we have had no incidents since. We can assure the public that this lapse on our part was not an intentional targeting of these patrons, but simply a back-end software issue that failed to properly scrub our database before certain mailings.
Palansky added that Caesars had self-reported the incident to the authorities and said the firm regretted "the harm this incident may have caused."
Nevertheless, it was unable to avoid a $10,000 fine imposed by the New Jersey Division of Gaming Enforcement (DGE), levied under the Casino Control Act, in respect of the company's sending of promotional materials "to persons who were either internet self-excluded or were on the self-exclusion list."
The regulations were implemented in November 2013 when New Jersey legalised online gambling.
The state's gambling laws require regulated sites to offer customers the option of either placing a permanent or temporary ban on themselves. When a customer has done so, operators are forbidden from sending them promotion material. WSOP.com has a page on its own website promising the same:
During the "cooling-off" period [of 1,2,3 or 5 months] a player's WSOP.com account will be suspended and WSOP.com will take all reasonable measures to make sure the player does not receive promotional offers. This suspension is irrevocable during the "cooling-off" period.
Temporarily self-excluded gamblers are prevented from accessing their existing accounts and are blocked from opening new ones too. Gamblers that have permanently banned themselves are also barred from brick and mortar gaming venues, including non-gambling areas of the property.
The $10,000 fine, issued in October, is not the first for Caesars Entertainment. In May of this year it was hit with a $3,000 penalty after billboard marketing failed to clearly display a mandatory 1-800-GAMBLER hotline phone number – put in place by the Council on Compulsive Gambling of New Jersey – to offer confidential help and advice to those who request it.
Image of poker chips courtesy of Shutterstock.