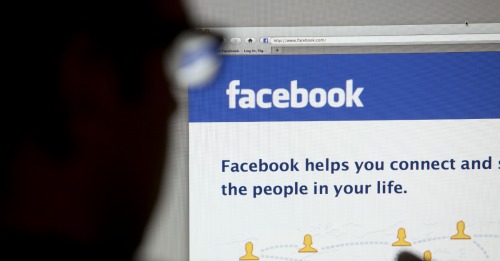 A paedophile was on bail waiting to be sentenced for a string of sex offences when he contacted what he thought was a 10-year-old girl, telling her she was "gorgeous" and that she should come to his home for "cuddles".
It turned out that Wayne Corkhill, 23, was actually talking to the girl's father, who hid behind his daughter's Facebook profile to catch the predator.
In the message exchange, the father made it quite clear that the girl Corkhill was trying to groom for sexual predation was only 10 years old, but the paedophile persisted.
When the father reported Corkhill to the police, Corkhill claimed his Facebook account had been hijacked, according to the Daily Mail.
Corkhill had already confessed to five charges of sexual activity with a child, plus two of meeting a child following sexual grooming and one of attempting to meet a child following grooming, all of which happened last year.
The most recent offences took place in June – the same month he pleaded guilty and was awaiting sentencing.
While on bail, he met up with two girls, aged 11 and 12, multiple times, beginning with kissing and progressing to touching. He reportedly went on to proposition one of the girls on Facebook, telling her that she and her friend should come to his house and have sex.
At the same time, he contacted the 10-year-old on Facebook.
Corkhill, from Blackpool, UK, was sentenced to an extended prison sentence of six years and seven months by a judge at Preston Crown Court.
During the sentencing, Judge Robert Altham told Corkhill that he clearly had serious sexual interest toward girls and that an extended sentence was necessary to protect the public.
Altham further said:
I have no doubt that had he been left to his own devices these girls would have suffered extremely serious harm at his hands.
Corkhill will be listed on the sex offenders register for life.
A sexual offences prevention order will apply indefinitely, and after he's served his prison sentence he will be released on extended licence for eight years. 
Unfortunately, this is only the latest of many stories about child predators using Facebook and other social media as an easy way to get close to vulnerable young people.
Online, paedophiles flatter their targets, lie about their ages and/or identities, pretend to be young and/or wealthy and/or celebrities, gain children's trust, and then abuse them by cajoling them into taking lewd photos of themselves, creating Skype accounts and then talking them into stripping, sextorting them by threatening to tell parents or share images publicly, or even, as in this case, meeting the predators in real life.
One such case concerns a predator who pleaded guilty to eight counts of inciting children to engage in sexual activity, as well as two counts of making indecent images of children. Another case: a 21-year-old who met a child on Facebook, sexually groomed him, and then talked him into creeping away from his home in the middle of the night.
We must understand and teach children how to spot predators, both online and offline. That means understanding how the predators get to children online and how they groom victims with flattery and lies.
But wait, you might say: didn't the father of that 10-year-old use lies – including a false identity – to entrap this paedophile? Isn't it against Facebook's terms of service to lie about your identity?
Yes. But he assuredly won't get into trouble over his actions, I would imagine. His vigilance saved his daughter from falling prey to a predator.
Even if you don't go to such extremes as impersonating your children online, it's wise to practice strong vigilance regarding who they're messaging.
To stay safe on Facebook and other places online, here are 10 tips to keep you and your family safe.
You can also keep up to date on the latest internet threats by liking the Naked Security page on Facebook.
Image of man and Facebook courtesy of antb / Shutterstock.com.