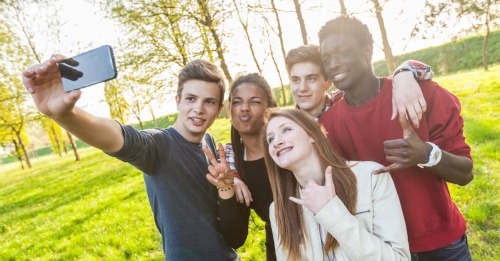 Snapchat has decided that it's insufficient to simply grouse about unsecure third-party apps like SnapSaved.com, the one that opened the door to mass Snap spillage in October.
That prolific publishing of people's decidedly undisappeared images, also known as The Snappening, involved hundreds of thousands of snaps leaking out.
SnapSaved is just one of an entire ecosystem of third-party apps that's sprung up around Snapchat's ostensibly ephemeral but in actuality not-disappearing-at-all image messaging app.
Many third-party apps require users to input the same login that they use on a first-party app, but, like SnapSaved, they don't have much security built to protect those logins from being smuggled away.
Instead of how it's handled the situation so far – i.e., warning users that third-party apps are against its Terms of Use and trawling Google Play and the App Store to snuff them out – Snapchat on Tuesday said in a post that it's going to now automate things by sniffing out Snapchatters using third-party apps, warning them and telling them to change their passwords.
Team Snappity-Snap said that while it's "enjoyed" the antics of developers working to improve on Snapchat, some developers have been sneaky Snapchat leaches who've tricked Snapchatters and sucked away their accounts – a situation that the company's putting a stop to, effective immediately:
We want to prevent that from happening in our community. Starting today, we will notify Snapchatters when we have detected that they may be using third-party apps and we'll ask those Snapchatters to change their password and stop using unauthorized apps.
Snapchat told TechCrunch that it will contact users both via email and inside its official apps.
If users trust Snapchat's judgement about risky sideshow apps, this could starve the third-party ecosystem into irrelevance. Indeed, a Snapchat spokesperson confirmed to TechCrunch that this move will affect every third-party app out there.
Between Snapchat's automated admonishments and the media coverage that last month's leaks generated, you might imagine that third-party Snapchat apps are fated to wither on the vine.
Well, maybe. Maybe not.
After all, a recent poll found that 75% of college undergrads – Snapchat's sweet spot, after all, is youth – said they planned to keep on using Snapchat in the same way as ever, The Snappening be damned.
They don't necessarily trust Snapchat, mind you – at least, 42% of the students said they don't.
Given how little users trust Snapchat, and given that the majority of polled college users plan to keep Snapping away, it'll be interesting to see whether automated finger-wagging will change anything.
Image of selfie courtesy of Shutterstock.