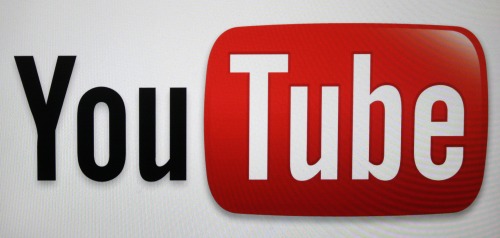 Somebody behind a new YouTube account called "Police Video Requests" has anonymously made blanket requests to police departments in the US state of Washington to hand over every second of body-wearable camera video ever recorded by police officers.
From its "About" page:
I upload police dash and body camera videos. These videos are provided by police departments in Washington State via public records requests.
As of Thursday, the site had some 75 videos up, showing, among other things, a bicyclist being pulled over because police thought he might have stolen his bike, police responding to reports of men with knives, break-ins, gasoline theft, car accidents, people being tased for not listening to cops, assaults, a mud slide, drug smoking, and an emergency phone call about a woman going into labor.
The police are, understandably, overwhelmed.
The requests mean that police say they have to sift through hundreds of hours of footage that often has to be redacted to ensure privacy, including blurring faces of those being filmed or muting audio.
Note that the subjects in the videos posted to date, however, are clearly depicted.
As the Seattle news site Crosscut reports, the chief of the police department in the city of Poulsbo estimated that, with his current staff, it could take up to three years to fulfill the blanket request.
The site quoted another chief of police – Steve Strachan, of the Bremerton police department – who says that in spite of a hugely successful, 6-week pilot program of body-wearable video cameras that resulted in cops falling in love with the technology, it's going to be shelved, given the public disclosure requests that have hit other Washington cities.
The budget's there, but the willingness to put people's private lives on display on YouTube is not, he said:
Do you want video of the inside of people's homes that have been burglarized to be available to the public? Or an interview with a domestic violence assault victim?

What it really comes down to is: How can you have transparency and privacy? And I don't know if you can have both in a way that satisfies everybody.
Strachan's colleague, Poulsbo Police Chief Al Townsend, echoes that sentiment:
People with mental illness, people in domestic violence situations; do we really want to have to put that video out on YouTube for people? I think that's pushing it a little bit.
Why would somebody want to put up videos of police arrests?
The sweet smell of advertising money, that's why. If YouTube channels featuring videos of cute pets are raking it in, you can rest assured that cops chasing bad guys is a sure thing.
The proof of that can be found in the 23-year run of the US commercial cop show Cops, a reality show that relied on narration from police and the people they arrested, cinéma vérité style, in whatever vice or narcotics stings they found themselves in.
Police do not love this revenue-making possibility.
Townsend:
They're just using it to post on the internet, and I suspect it's for commercial purposes.
Not all police departments are shelving their cameras, though.
Crosscut reports that the Seattle Police Department is moving ahead with long-postponed plans for a body camera pilot project despite the implications of the mass public disclosure requests.
The department is looking into ways to make the process less arduous, including posting footage directly to the internet and using new software to index video and automate parts of the redaction process.
In the wake of an officer having shot and killed an unarmed teenager in Ferguson, Missouri – a killing that sparked violent protests – the interest in footage that holds both police and citizens accountable has spiked.
In fact, the American Civil Liberties Union (ACLU) says that although it generally takes a dim view of the proliferation of surveillance cameras in the US, the benefits of police usage of on-body cameras falls into another category entirely, given the technology's potential to serve as a "check against the abuse of power by police officers" that serves to protect both the public and officers themselves:
Historically, there was no documentary evidence of most encounters between police officers and the public, and due to the volatile nature of those encounters, this often resulted in radically divergent accounts of incidents. Cameras have the potential to be a win-win, helping protect the public against police misconduct, and at the same time helping protect police against false accusations of abuse.
The way to balance privacy concerns against these benefits is to ensure that the right policies are put in place, the ACLU contends – policies that put monitoring of police behavior above that of pervasive government surveillance.
Hence, the civil rights group is against government video surveillance of public places, while being in favor of video cameras installed on police car dashboards and in prisons, as well as filming during interrogations.
That still leaves the privacy invasion entailed by body cameras being turned on while police enter people's homes, as well as when they encounter bystanders, suspects, and victims, often in stressful, extreme situations.
The ACLU has put together a detailed paper on its proposals for body-wearable video policies that would enable anybody recorded by a cop to access and make copies of the recordings for as long as the government keeps copies.
With regards to public disclosures such as those coming from the Police Video Requests YouTube account, the ACLU suggests that unredacted, unflagged video shouldn't be released without consent of the subjects in the video.
Given that recordings which depict possible police misconduct or evidence of a crime would be flagged, the public value in oversight over such unflagged video is low, the ACLU points out.
The commercial interest in such intimate, often messy, typically titillating footage, however, is high.
It's also possible that the publishing of such footage could lead to sites profiting by charging for takedown, similar to how revenge porn sites such as You Got Posted work: that site had a racket wherein it hosted stolen images, then charged panicked victims as much as $350 each to remove the illicit content.
This is not to imply that Police Video Requests is doing that or has any plans to.
But that hardly matters.
In the Wild West of the internet, charging for takedowns sounds like too good a money-maker to not show up somewhere, if police departments don't adopt privacy-protecting policies like what the ACLU has proposed.
Image of YouTube courtesy of 360b/Shutterstock.com.